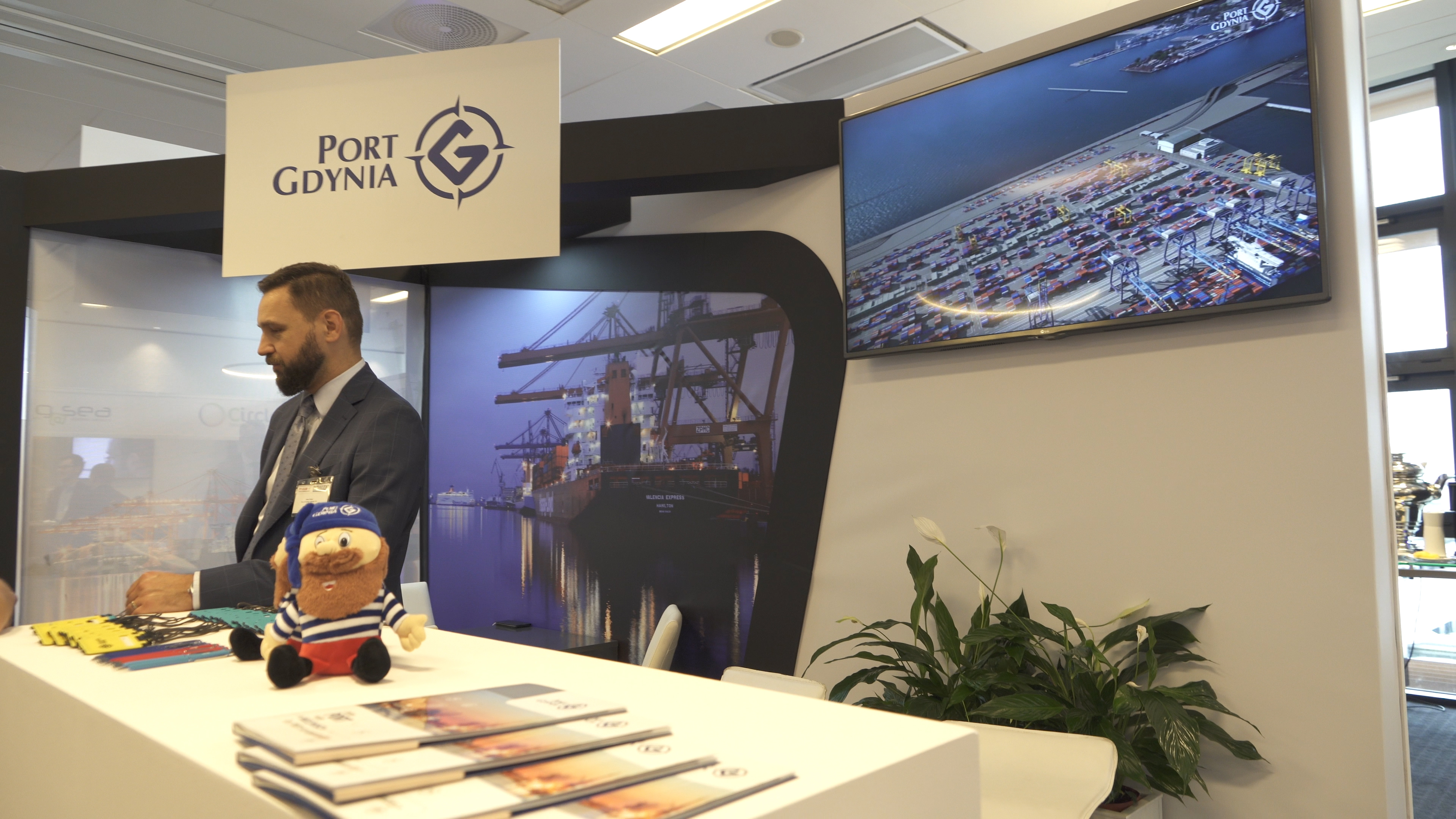 Date of publication: 23.10.2019
3rd Baltic&Shippinh Conference which took place in Gdynia at 22-24 October is the biggest networking event in the Baltic Sea Region assiociated administration officials, port managers, consulting and logistic companies and ship forwarders.

" We are decided commonly with Port of Gdańsk to host participants of this conference and show them potential of our harbours(…) This conference is an opportunity to closer our relations (…) We are hosting for example delegation from Slovakia, our strategic partner – explaining Adam Meller, chairman of the Board of Marine Gdynia's Harbour. He emphasises crucial role of the Three Seas Initiative: " This is a project in which we are engaged and the result of that is development of motorways and railroads to the south – he adds". Here is mentioned " the red road" - the last mile road, which makes logistic system of Baltic-Adriatic Corridor more efficient.

" This is the third edition od Baltic Ports&Shipping Conference which takes place in Gdynia this year" (…) Over 170 delegates from 16 countries are taking part in this event(…) The biggest advantage is possibility of networking and expierience sharing; in two days delegates can deal with issues which solving takes few months" - says Rolly Doule, event manager from TransportEvent.com.

" Port of Gdynia is a knot point of Corridor nr. 6 connecting two seas – Baltic Sea and Adriatic Sea(…) There is also a marine motorway between Poland and Sweden existing because of ferry links. Port of Gdynia develop ferry terminal in order to start competitional links to Stenal Line and create its own ship owner. Chairman of the Board of Marine Gdynia's Harbour see strategical role of Gdynia in this market.

For Slovakia The Tree Seas Inititiative is very important because of lack of direct access to the sea:" We have to use road network of TEN-T Corridor in order to pursue logistic services and realise export and import to the north"– explains Lubos Durić, Director of The Operational Programme Transport division at Ministry of Transport Slovak Republic. Poland is Slovakian significant partner because of trade relations – balance exchange commodity stand at 7,234 500 mln PLN ( export value - 24 201, 3 mln PLN, import value - 16 957,8 mln PLN)


TEN-T Baltic-Adriatic Corridor is the road network running across six countries ( Poland, Czech Republic, Republic of Slovakia, Republic of Austria, Italy and Slovenia) connected sea harbours in Gdynia, Gdańsk and Świnoujście with ports in Baltic Sea: Sistema Portuale del Mare Adriatico Orientale, Port Triest, Sistema Portuale del Mare Adriatico Settentrionale, Port Venezia, Port Ravenna and Port Koper.

Despite of quests from European countries there were also representants from Asian counries like Malesian Ambassador Ms. Chitra Devi Ramiah: " We noticed that polish market is quickly-developing market and your GDP is higher and higher. We consider Poland as strategic partner" - ambassador says

The Baltic Ports&Shipping Conference is crucial event and telling of high geopolitical rank in the Region. Polish Sea ports are the fastest developing logistic knots in the Baltic Sea Region. That was noticed by an experts all over the world.