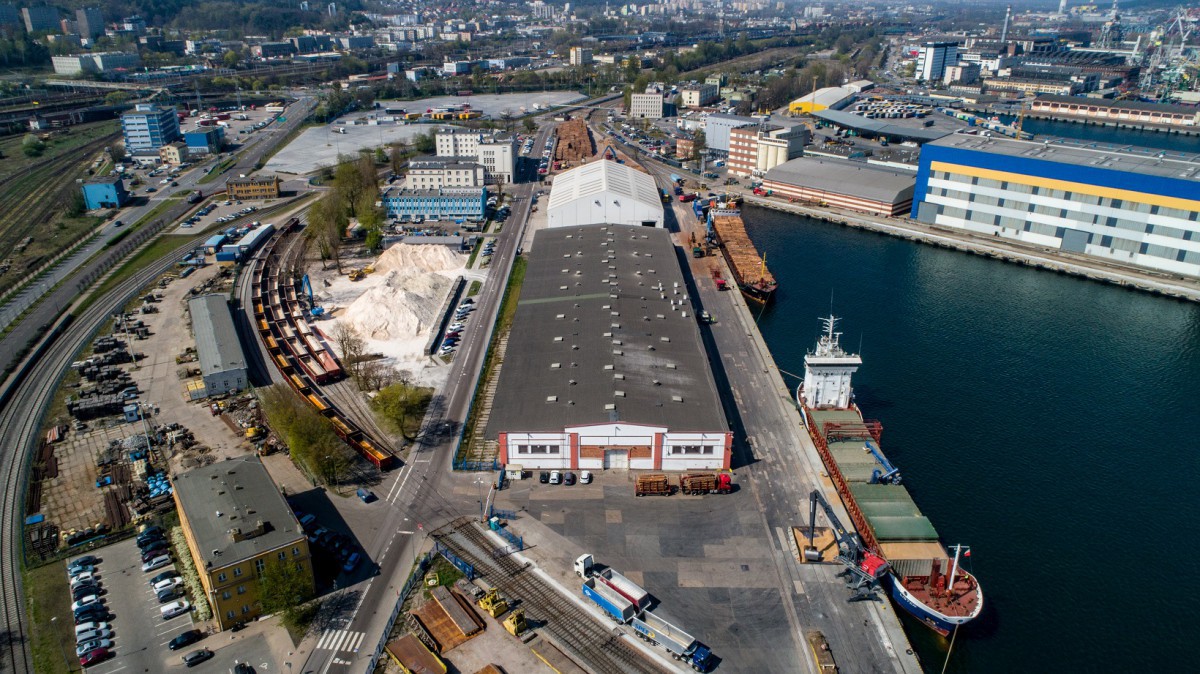 Date of publication: 11.02.2020
SPEED operates in two terminals located at the ports of Gdańsk and Gdynia. The company's development plans assume dynamic development of operations, in particular at the Port of Gdansk. How good were 2019 at the terminal?

What does SPEED do?

SPEED Sp. z o.o. is a family company founded in 1996. The company started its activity as a forwarding company. Over the years, the company has invested in its own fleet and warehouse space to enable customers to use more comprehensive services. The next step was to focus on port transhipments. Initially as an operator of an external terminal, and nowdays at own terminals at the Port of Gdynia and the Port of Gdansk. Thanks to over 20 years of experience and possessed tools, SPEED is able to service clients in the areas of: bulk dry cargo handling, transhipment of unit and groupage cargo as well as road, rail and intermodal transport.

Transhipments at Speed terminals

Speed began 2019 with dynamic growth in transshipment. During the first six months it reloaded 562 thousand tons of cargo, 55,000 t. more compared to the same period in 2018 (+10%). In the second half of last year, transshipments at the terminal already amounted to 638 thousand. tons.

Andrzej Grubalski, commercial director of SPEED commented on the results from last year:

"In 2019, we serviced 325 ships, which brought us a total of 1.2 million tons of freight. Almost ¾ of the goods handled came from import relations, and the leading commodity was wood. Considering the fact that our terminals have limitations on the size of served ships, the result can be considered satisfactory. At our terminal in Gdansk , during coke loading, we achieved an average loading of 25,000 tons per day. In Gdynia, on much smaller cranes, we achieve a daily loading of up to 8,000 tons."

Speed terminals are universal. They transship grains, wheat, rye or corn and oilseeds - in 2019 mainly for export. Last year, the total grain handling volume was 52 970 mt (megaton). Monthly data is as follows:

January - 3000 mt
February - 4400 mt
March - 7,677 mt
April - 4608 mt
May - 1516 mt
June - none
July - none
August - none
September - 2,865 Mt
October - 12,815 mt
November - 9253 mt
December - 6836 mt


Thanks to the favor of the Port of Gdansk Authority and the agreement with PGE Speed, the terminal also has the ability to service vessels up to 30,000 DWT, which allows the company to increase its competitiveness on the market of port services.