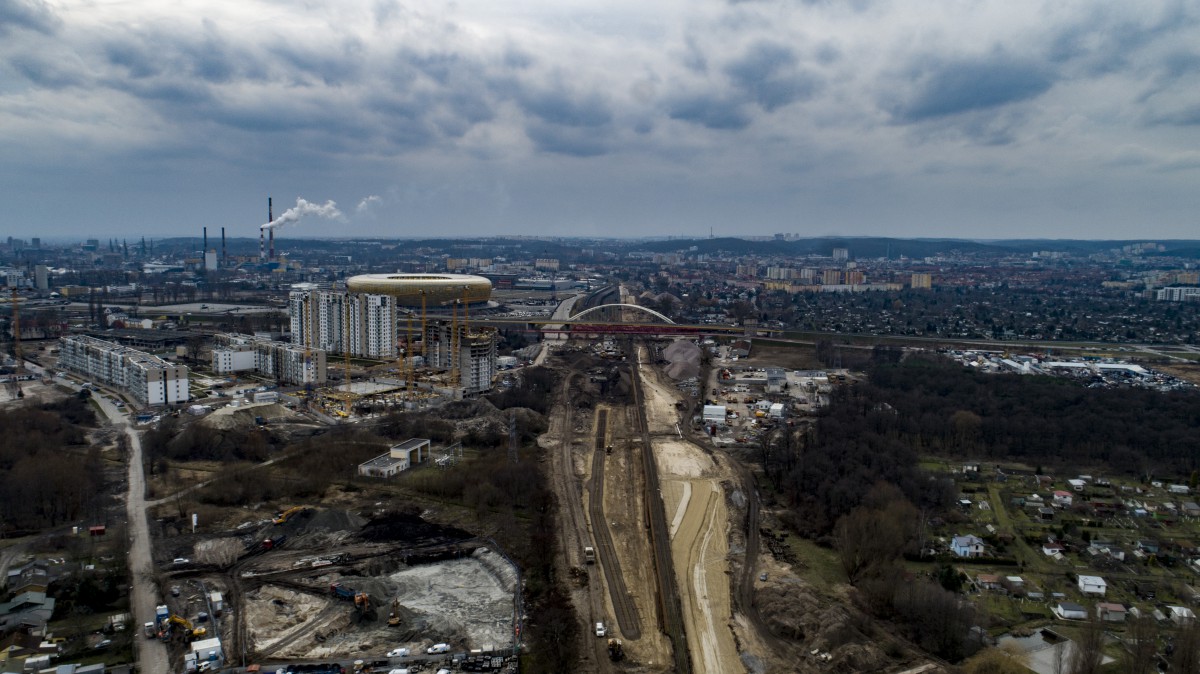 Date of publication: 15.03.2020
PKP PLK S.A conducts investments consisting in the extension and modernization of the railway traction within the Gdańsk-Główny station, Gdańsk Port Północny and Gdańsk Kaszubski Canal, which will significantly improve the conditions of transporting goods by rail. Longer trains (up to 740-meter) with a load of 221 kN per axle will go to the Port of Gdansk. The total value of the investment is 932 million PLN, with 40 percent co-financing from EU Funds of the Connecting Europe Facility (CEF) financial instrument - Connecting Europe.

The aim of investment is increasing the throughput of current commodity exchange by about 50%. The length of two investments that are serviced by PKP PLK is 70 kilometers. The second investment is the one carried out by the Internal Port nearby the Gdańsk-Towarowa station (...) The investment will be completed in two stages: the Gdańsk Główny - Gdańsk Kaszubski Canal - traction and railway tracks will run in February 2021, and in the case of connections Gdańsk Główny - Gdańsk Northern Port - in December 2022 "- says Michał Stupak, Customer Manager at the Port of Gdansk." The investment is carried out on line 226 "- he added.

A new control room is being built at Gdańsk Zaspa Towarowa station, in which new devices and a rail traffic control system will be install. It will allow on more efficient and safe operations of more freight trains to the Port of Gdansk. This will enable service of longer and heavier railway carrieges, i.e. reloading of more goods. A new drainage system is also being built at the station. Materials for further work are preparing. At the construction site are over 56 thousand tons of crushed stone, 57 thousand tons of sand and almost 18,000 meters of new rails and over 45,000 sleepers.

Project of PKP Polskie Linie Kolejowe S.A. pn. "Improving the infrastructure of rail access to the port of Gdańsk" also includes the reconstruction of 13 rail, road crossings and pedestrian crossings, as well as the replacement of 221 switches. Engineering facilities - 3 bridges, 2 viaducts and 18 culverts - will also be rebuilt. A new viaduct with access roads will be built over the tracks of the Gdańsk Kaszubski Canal station, along Ujście Street.

In 2019, the Port of Gdansk transhipped over 52 million tons of cargo. In the next three years, the PGA is going to spend nearly 1.3 billion PLN on investments. In 2019, it allocated nearly 390 million PLN, of which 51 million PLN came from the European Union Funds.