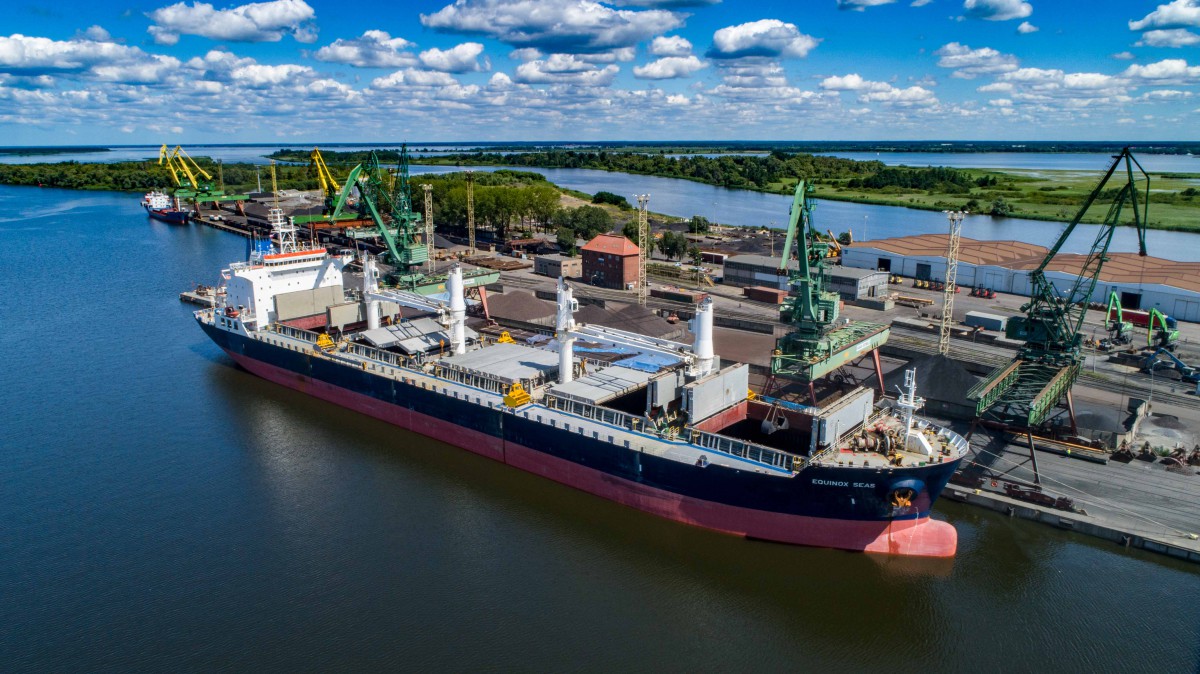 Date of publication: 22.07.2019
The largest port operator in Szczecin, Bulk Cargo Port Szczecin, repeated last year's very good transshipment result, with cargo reloading exceeding 2,200,000 tons in the first half of 2019.

- We are satisfied with the trans-shipment result achieved in the first half of this year. We have reloaded 2.2 thousand tons. We confirmed our position as a leader among port companies in Szczecin. We recorded an increase in cargo handling in almost all load groups. We see an increase in the imports of steel products, cellulose and ore. On the other hand, coke export transshipment is also growing. We continually adapt to the needs of the market, by increasing the quality of service. In August, we will receive a new railway weight which will increase the number of trains sent from the port - says Paweł Pysiak, marketing director at Bulk Cargo Port Szczecin.

The company recorded the largest increases in ore transshipment, which increased by over 50 percent. In the first half of the year almost 300,000 tons of ore were reloaded in relation to less than 200,000 last year. The result in coal handling was repeated and amounted to little below 550,000 tonnes. Other bulk cargo turnover was over 700,000 tonnes and general cargo - over 600,000 tonnes.

Paweł Pysiak predicts that at the end of 2019 the cargo turnover will exceed 4.5 million tonnes. At the same time, further investments in infrastructure and equipment of terminals should pay dividends in future.

- Currently, we are preparing for the largest investment within the Szczecin port for years. Deepening the port channel to 12.5 meters and reconstructing the wharves will allow us to service ships with a load of up to 50,000 tons. Thanks to that we will be able to receive cargoes from such directions as South Africa, North America, South America and this will certainly change the position of our port on the Baltic Sea - Pysiak adds.

Bulk Cargo-Port Szczecin Sp. z o.o. is the largest and most versatile reloading and storage company in the port of Szczecin. Thanks to many years of experience and investment it has become a versatile terminal, serving almost all cargo groups passing through the Odra estuary. Bulk Cargo has the deepest wharves in the port of Szczecin with a total length of nearly 3.5 kilometers, over 50,000 sq m of covered warehouse space and 300,000 sq m of storage yards. Annually Bulk Cargo serves over 800 vessels, 1200 barges, 40,000 wagons and 60,000 cars.