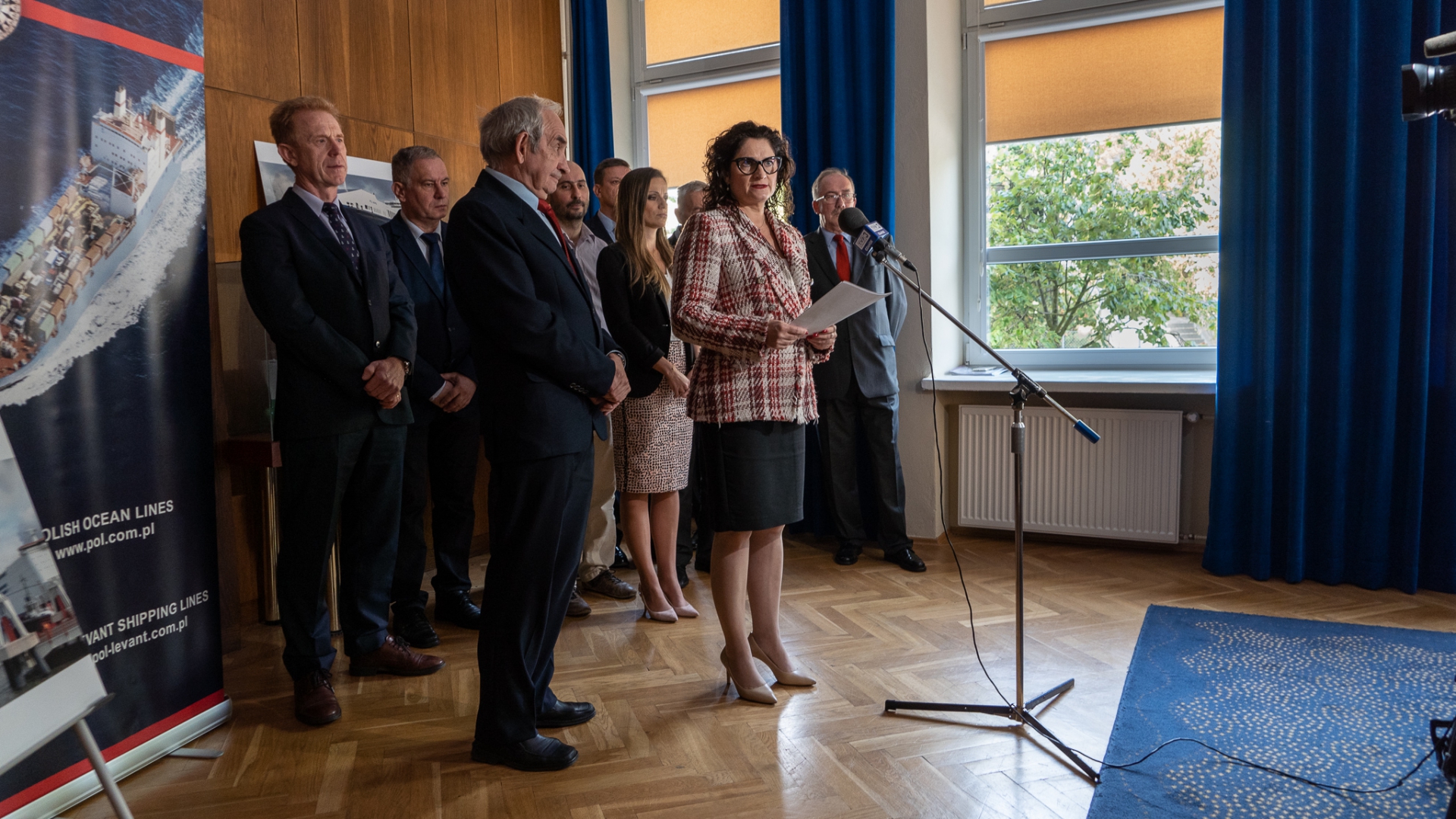 Date of publication: 14.10.2020
Polish Ocean Lines (PLO) have expanded their fleet with a new ship for the first time in 30 years. The vessel purchased on September 24, called POL Maris, is a 10-year-old ro-ro vessel that will replace the worn-out M / V Żerań.

On Thursday, October 1, a PLO press conference was held, during which the company's president, Dorota Arciszewska-Mielewczyk, talked about the breakthrough undertaking and difficulties in purchasing the ship caused by the coronavirus. POL Maris was supposed to be in the possession of PLO in February, but the COVID-19 pandemic caused the operation to be postponed for six months.

- I came to PLO in December with some plans that I wanted to implement, related to the renewal of the tonnage and diversification of the entire company. PLO had too much old tonnage, it was high time to replace it - said Arciszewska-Mielewczyk - I have the impression that for many years our shipping companies and their capabilities have been erased from this market that is still developing. We are developing ports, we have a lot of transshipments, but we also want, as transport companies, to generate revenues for the state treasury, as well as develop.

The Pol Maris, registered under the Maltese flag, was built at the shipyard in Odense (Denmark) in 2010. The length of the vessel is 193 m, width 23 m, and its draft is 7 m. The new PLO unit with a capacity of 29004 GT and the length of the load line 3,663 m, has three times more cargo capacity than its predecessor, Żerań, which was sold by PLO in July this year. The ship carries mostly trailers with various goods, less often containers. It can transport 29,000 tons of goods.

- Pol Maris is much larger and more modern than the rest of the units in the ranks of the Polish Ocean Lines. It is a ship that will be employed in the future at least for the next 20 years - comments Przemysław Marek, specialist in the operation of PLO ships.

Pol Maris is currently employed in a time charter on the line between the ports of Rotterdam and Killinglolme. The crew consists of 23 officers and sailors. It set off on his first voyage under the command of Captain Ż.W. Jacek Pietruszka.

Currently, the PLO fleet consists of 3 ships: the container ship "Port of Gdynia" (built in 2011; IMO no. 9334387; GT 34 642; carrying capacity 41 850 t; load capacity 3091 TEU) the ro-ro vessel "Chodziez" (built in 1988; IMO No. 8302301; GT 15 666; load capacity 8044 t) and newly acquired POL Maris. The company plans to further modernize the fleet.