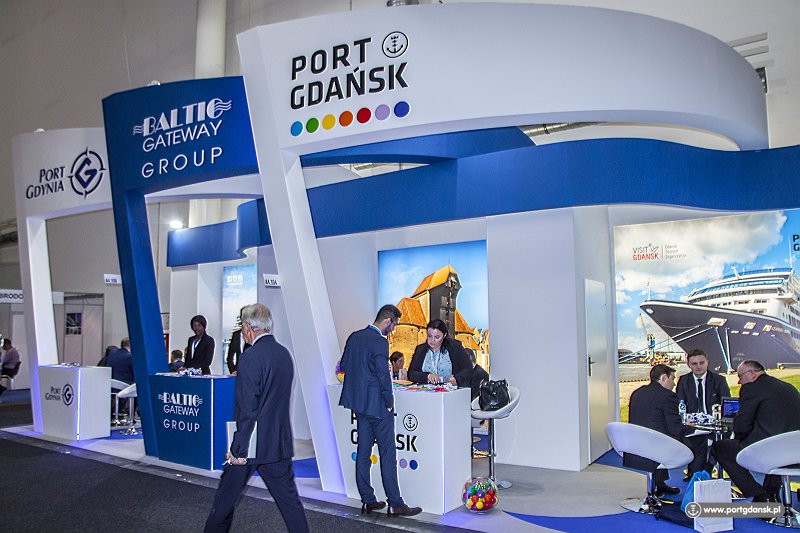 Date of publication: 12.09.2017
The Port of Gdansk, the Port of Gdynia, and Baltic Gateway attended the largest European cruise ship trade fair, Seatrade Europe, which took place on 6-8 September 2017 in Hamburg.

At a common stand, the Port of Gdansk and the Port of Gdynia presented their offering for passenger cruises. Cruise ships constitute an increasingly important line of business for both the Tri-City ports. Together with the Port of Gdansk and the Port of Gdynia, Baltic Gateway was also present at the fair. The company is a tour operator organising tours of the most important port cities of the Baltic Sea and Scandinavia.

"The offering of the Polish ports is becoming more and more important for international passenger cruise operators. We believe that through cooperation, we are able to achieve much more than by competing with one another. This is why joint appearances at trade fairs are so important to us. The offers of the Port of Gdansk and the Port of Gdynia can complement each other and thus enhance our position relative to the largest passenger terminals in Western Europe," says Lukasz Greinke, President of the Board of the Port of Gdansk Authority.

2017 is crucial for both the Tri-City ports in terms of cruise handling. According to the current schedule, the Port of Gdansk will break its current record for the number of passenger ship calls at the port. The Port of Gdynia, in turn, was visited by the Norwegian Getaway in June. The vessel is the longest and the largest cruise ship (in terms of tonnage) to ever have visited Polish quays. In 2017, both ports will jointly exceed the total of one hundred passenger ship calls within a single season.

Seatrade Europe is the most important European trade fair dedicated to sea tourism. The fair is the ideal place for direct meetings with cruise ship owners. Seatrade Europe is organised every 2 years, with exhibitors including ports and coastal cities of the North Sea and the Baltic Sea.