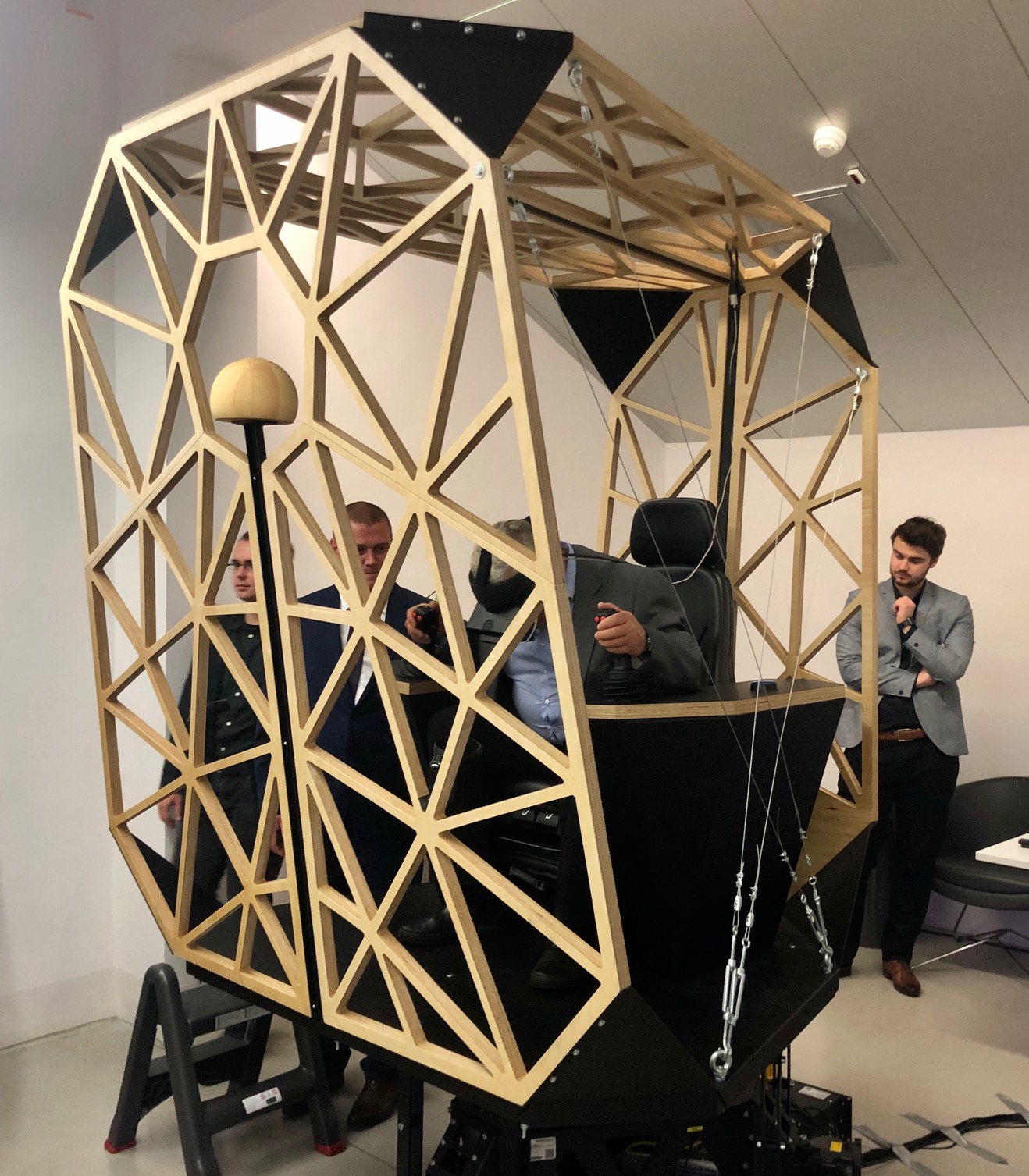 Date of publication: 21.10.2019
Virtual Reality technic well-known in game market and flight simulations will help future harbour's staff. The Board of the Gdansk Seaport signed an agreement with Center of New Expertises. This cooperation will provide revitalisation and rebuild of training infrastructure. Partnerships want to encourage vocational and technical college students to work in seaport and set up international training institute.

As specialists say all is worth the effort, because of high demanding on lifting machines operators in labour market marine industry. In 2018 Gdańsk Harbour was the fastest developing seaport in Europe. Nearly two millions containers were carried on per year there.

"We would like to set up marine incubator focusing on educational activities"(…) We initiated training course conducted on modern simulator (…) Moreover we're creating marketing operations in vocationals schools due to low interesting; our aim is to attract youths – explain Jowita Zielenkiewicz, Innovation and Fund Director from the Board ot Gdansk Seaport. Courses will be co-fund from Regional Operational Programme from Pomeranian Marshall Office.

Due to vice president of Gdansk Alan Aleksandrowicz Center of New Expertises will carry out professional content and prepare employees for real employers expectations.

"Board of the Center of New Expertises develop first simulator of rubber-tyred gantry crane (RTG). In few mouths five simulators of ship- to-shore cranes (STS) will be put into service. STS cranes are the biggest ones using in DCT Gdansk terminal – says Łukasz Grenke, chairman of the board of Gdansk Seaport. "These are the most innovative simuators in the world"

Director of the Center of New Expertises Tomasz Lisiecki confirm willingness od the project: " I'm glad that our professional staff got appriopriate tools (…) VR simulations of rubber-tyred gantry crane has never exist (…) only the third dimension can show real environment of RTG operator cabin" - he explains

VR rubber-tyred gantry crane simulator was shared to use for quests taking part in training center opening ceremony. It was in the focus of interest and its technical possibilities were ahead of everone's expecations. It's a huge step forward in training professional RTG and STS cranes operators in Poland and abroad. For sure not the last one.