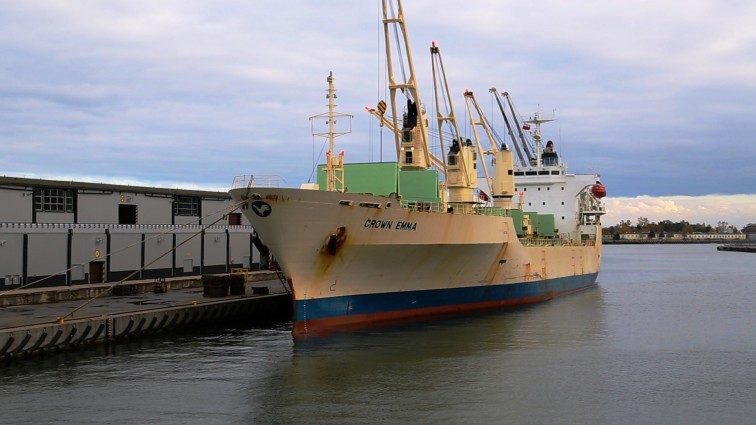 Date of publication: 31.07.2019
Bananas will again be transported to the Port of Gdansk. This is due to the commercial cooperation between Citronex and the Port of Gdansk, Cargofruit. Adam Kłos, commercial director of the port, announced on Tuesday, that approximately 4,000 tons of these fruits will come to Poland from Central America every week. The first ships will arrive at the Port of Gdansk already in August.

- Ships with bananas will appear again in Gdansk. They will be carried on reefers. Previously, this logistics chain looked different: bananas were shipped on German container ships, and they came to Poland by rail – Adam Kłos said.

He added that the bananas will arrive at the Polish market through the Cargofruit.

- One of six ships that are in a continuous "loop" between the ports of Europe and Central America will arrive in Gdansk – Kłos said.

The Port of Gdansk already have handled bananas a few years ago.

- Our task is to unload cargo to warehouse, then prepare goods for shipment, which later are going to the recipient - explained in 2016 in an interview with the portal GospodarkaMorska.pl Laszlo Irsa, director of Cargofruit.

Fruits arrive at the port in cartons. Bananas are loaded from ship to cars which are connected by conveyors belts. Then bananas go to special ripening rooms and then directly to customers.

Cargofruit owns 20,000 square meter warehouse infrastructure in the Port of Gdansk. It consists of 6 air-conditioned chambers with a diversified surface area (12,000 sq m in total) and a space for storing general cargo that does not require a temperature regime.

Last year, over 49 million tons of goods were transshipped at the Port of Gdansk. The Port of Gdansk Authority is managing the seaport in Gdańsk, which is a key transport hub in the region. The port infrastructure includes eight quays with a length of over 20 km. The PGA is divided into two parts: the internal port and the external port with direct access to the Gulf of Gdansk.