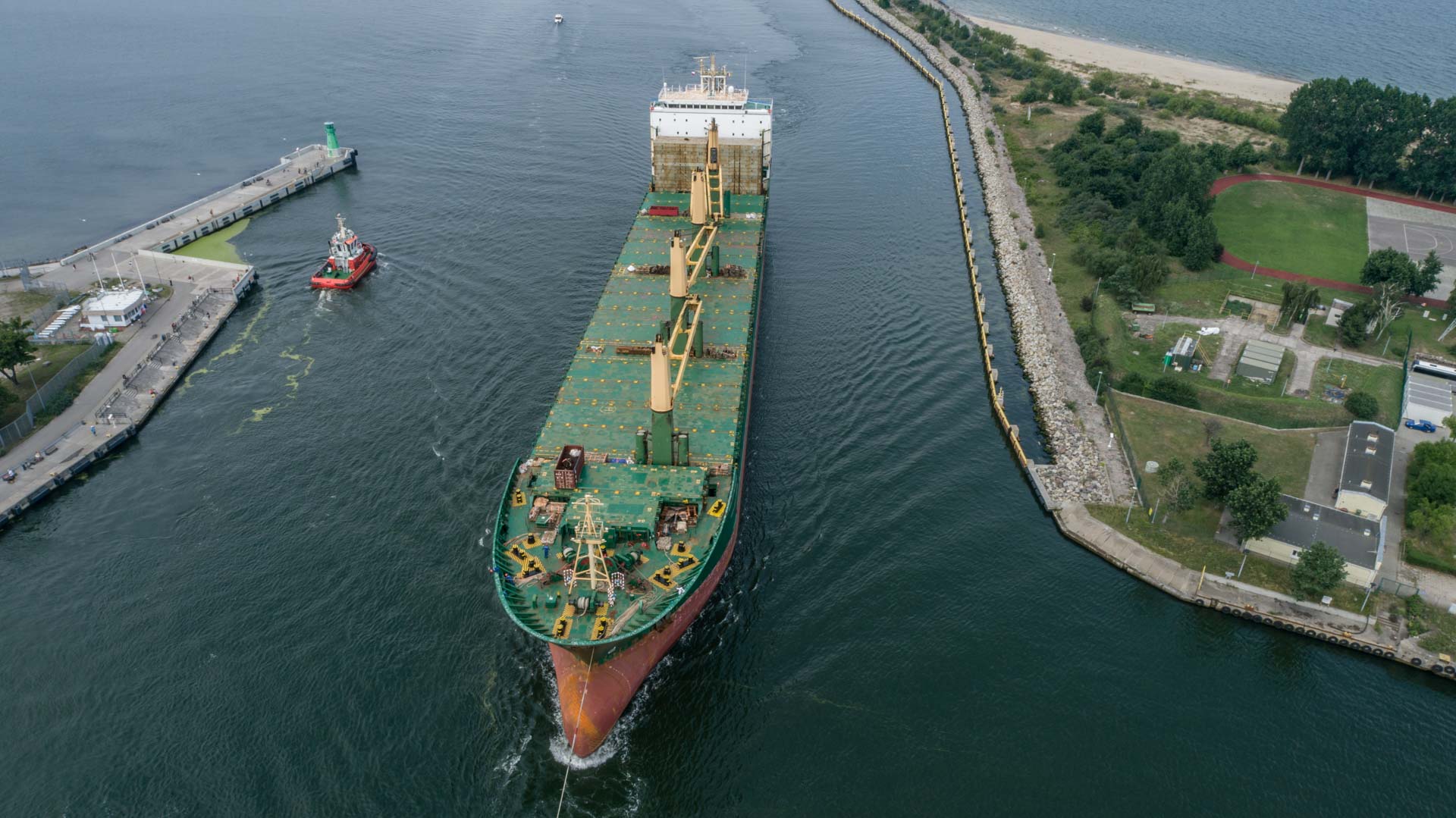 Date of publication: 04.08.2021
Chipol Boan is being loaded at the Port of Gdansk. It will sail from Poland to Australia, and then further to the Far East, as the first ship to follow the south route for Chipolbrok.

Chipol Baoan called at the Port of Gdansk on July 28. The cruise to the Far East via Australia will be Chipolbrok's first route from the Baltic Sea to the southern hemisphere, which is the result of the change in the company's strategy implemented this year.

Chipol Baoan will be the first

Chipol Baoan, exporting steel billets, will be the first to travel from Gdańsk to Asia via Australia. It's an MPP vessel built in 2009, sailing for Chipolbrok since 2019. It is one of four sister units to join its fleet, alongside Chipol Yongan, Chipol Taian and Chipol Changan. The vessel has a carrying capacity of 33,248 DWT, a length of 179.5 m and a width of 28.25 m. It is equipped with four tandem cranes with a lifting capacity of up to 120 metric tons.

Chipol Baoan is currently operated by Port Gdański Eksploatacja SA at the Rudowe Quay in the Górniczy Basin. There, the company reloads coal and ores, as well as wood, chemicals, metallurgical and petroleum products.

Chipolbrok and Hongfa join forces

So far, in the 70 years of its existence, Chipolbrok has focused on the northern part of the market. The southern part was to be developed by Hongfa Shipping, established by Chipolbrok 9 years ago. The company managed to become an important player in the market by offering monthly cruises to South America and South Africa, as well as to Australia and New Zealand. Until this year, both companies operated separately. From 2021, however, Hongfa and Chipolbrok began to share agencies, tonnages and crews, while maintaining separate brands. In order to make the best use of the capabilities of both fleets, Chipolbrok decided on an experimental route leading from the Baltic Sea to Australia, and from there to the Far East, instead of sending the ship to Asia directly from the Baltic Sea.