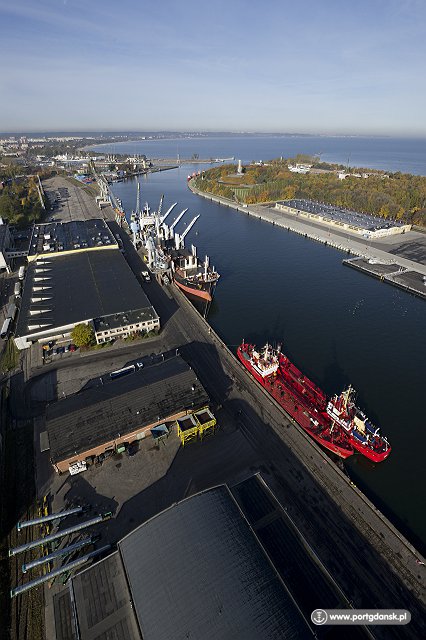 Date of publication: 14.12.2017
In a little under two years, in the 3rd quarter of 2020, the Port of Gdansk is planning to put the modernised and expanded Oliwskie Quay into operation. The company put a contract out to tender and potential contractors can submit offers to 12 January. It is yet another investment which the PGA is planning to launch in the coming months. In total, the Port intends to spend about PLN 1 billion on investments by 2020.

85% of the funds for the expansion of the Oliwskie Quay come from the resources of the Connecting Europe Facility (CEF). Work is to be carried out at the Oliwskie, Pieciu Gwizdkow, and Ziolkowskiego Quays, as well as in the place of the former ferry base of Polferries at the Port of Gdansk. The primary commodity group transshipped at the Oliwskie Quay is cereals. Vessels carrying general cargo and Ro-Ro ships are also handled there. Its chief asset is convenient connections with the road, railway and waterway networks.

Enlarge"We always think about the needs of our partners, and consequently about the Port's modernisation and development. If we still want to be a leader in port services in our region and increase the number of transshipments, we have to invest in port infrastructure. It is a sine qua non," says Marcin Osowski, Vice-President of the Board and Director of Infrastructure at the PGA. "We want the Port of Gdansk to soon become the key communication hub in the southern Baltic Sea. Modernised, modern quays adapted to the needs of our partners constitute one of the elements of this plan."

The Port of Gdansk is one of the most rapidly developing ports in the Baltic Sea region.

Every year, it becomes better at competing with the largest deepwater ports of Western Europe. Thanks to long-term modernisation plans, in the future, the Port of Gdansk has a chance to become the largest and most important port in the Baltic Sea. It is already among the region's leaders in terms of transshipments. In the first half of 2017, it recorded the best result in its history, having handled more than 18.5 million tonnes of goods.