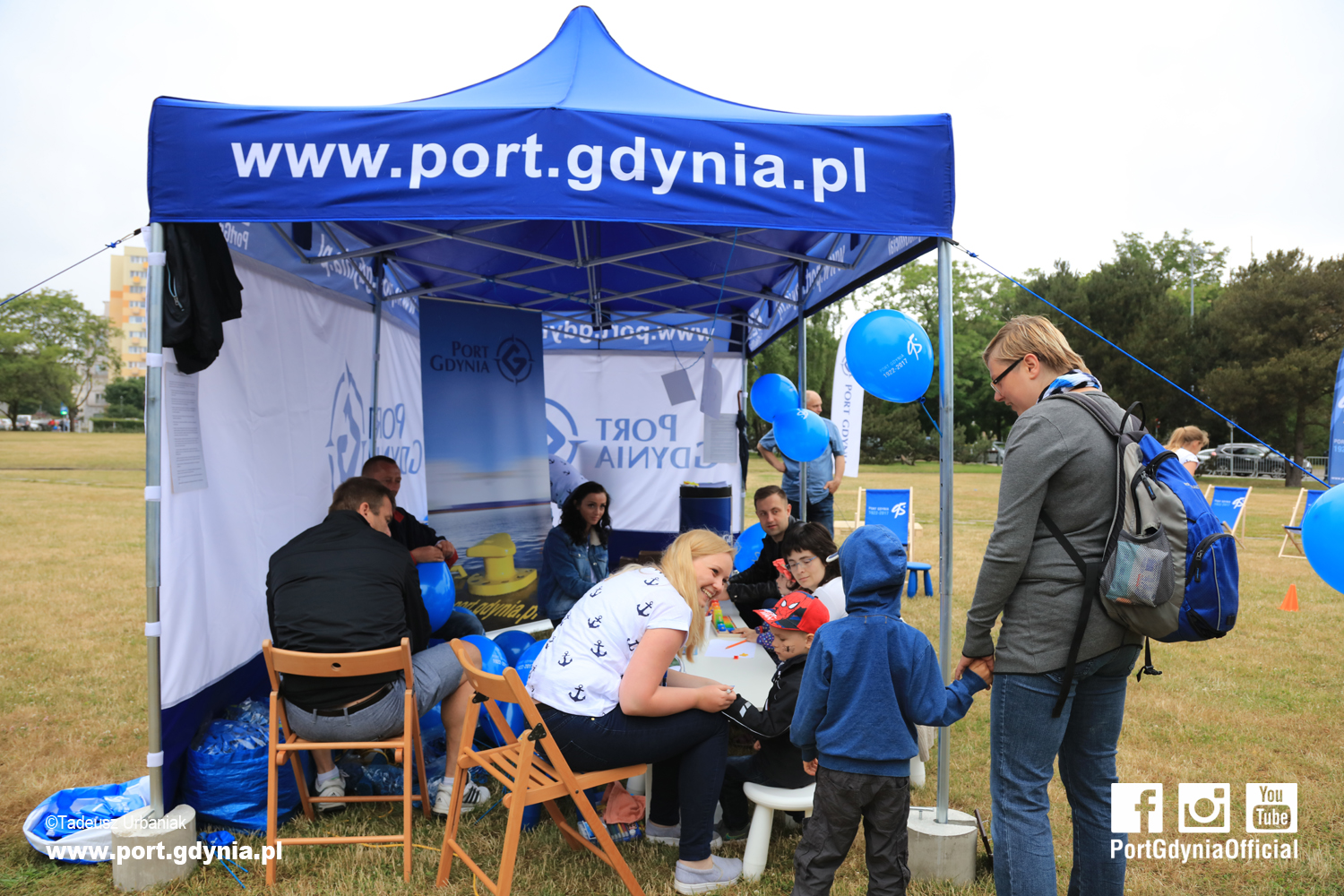 Date of publication: 21.07.2017
On Saturday, 24 June, we welcomed many youngsters from Gdynia to a promotional tent of the Port of Gdynia Authority SA (PGA SA) as part of this year's Sea Days festivities.

They were able to compete in various sports events to win a young docker's certificate as well as a gift. In the evening, the PGA SA representatives took part in a mass for the people of the sea, and then laid flowers by the Polish Seaman's Plate.

PGA SA was also present at this year's Cyklo Gdynia event – and not only as a sponsor. It was the fifth instalment of the event organised under the same name. This year's CYKLO race saw our PORT OF GDYNIA SPORT TEAM athlete debut in this cycling competition, proudly representing the Port Authority. Tomasz Wawrzyński was officially ranked 151st out of over four hundred entrants. He covered the short circuit of 44 kilometres in 1:12:59. Congratulations!