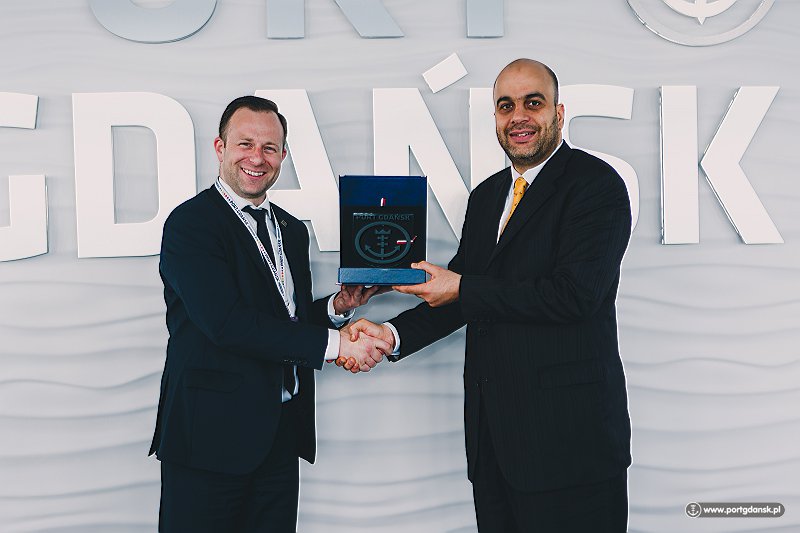 Date of publication: 21.09.2017
On 11-13 September, during the Baltexpo fair, members of the board of the PGA SA had a series of meetings with the representatives of Qatar and Ukraine responsible for the implementation of those countries' transport policies. During the talks, new opportunities for international cooperation in the area of maritime economy were discussed. The PGA signing a memorandum of cooperation with Qatar was the key event during the fair. The Port of Gdansk was a partner of this year's edition of Baltexpo.

During this year's edition of Baltexpo, the Port of Gdansk announced its intention to cooperate with new foreign partners - Ukraine and Qatar. The fair was inaugurated by a debate on the synergy of international activities in the maritime sector, moderated by Marcin Osowski, Vice-President of the PGA. Other speakers included representatives of the maritime economy in Poland and abroad. Qatar's Minister of Transport and Communication, Jassim Saif Ahmed Al-Sulaiti was a special guest at the event. The fair was also an opportunity to discuss the prospects for the development of sea shipping and inland navigation, port infrastructure, and the shipbuilding industry.

Enlarge"Our presence at Baltexpo gave us the opportunity to discuss cooperation with partners from all over the world. One of the effects of the meetings was the signing of a very important memorandum of cooperation with the State of Qatar. Additionally, we had a chance to strengthen our partnership with Ukraine. The Port of Gdansk may become an important transshipment port for Ukraine, and Qatar would like to develop imports of Polish food products, among others. We hope that the relationships we have developed with these countries will benefit not only the Port of Gdansk, but the entire Polish economy," says Lukasz Greinke, President of the Board of the Port of Gdansk Authority SA.

EnlargeThe memorandum of cooperation with Qatar signed on 11 September 2017 provides for an alliance between the Port of Gdansk and a corporate group of Qatari ports. The signatory for the Qatari party was the ports' general manager, Captain Abdullah Al-Khanji. The agreements involve the organisation of regular meetings of the working group, during which the ports will exchange experiences and knowledge.

During the Baltexpo fair, Ukraine's Deputy Minister of Infrastructure, Viktor Douhan, and Anna Moskwa, Undersecretary of State at the Ministry of Maritime Economy and Inland Navigation, visited the DCT Container Terminal at the Port of Gdansk. Their discussions focused on the future memorandum of cooperation between Gdansk and Odessa and the potential of Gdansk as a transshipment port in the context of Ukrainian-Canadian cooperation.