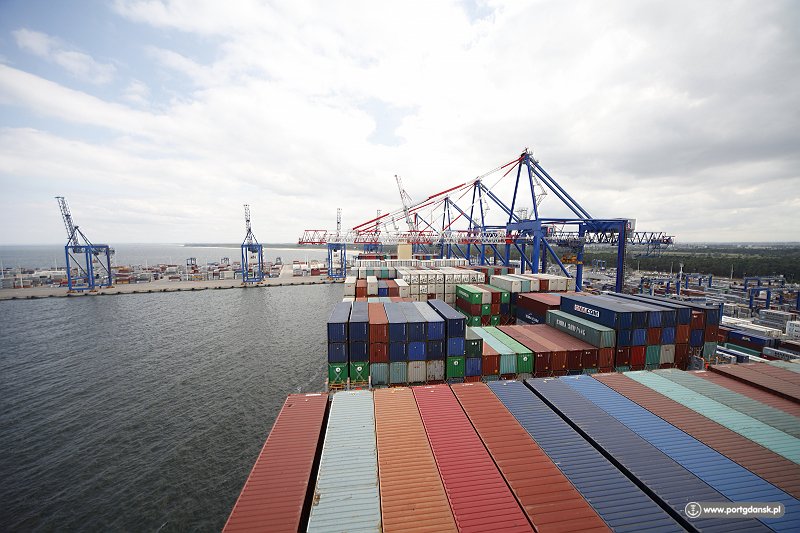 Date of publication: 27.07.2017
The 1st half of 2017 was a record one for the Port of Gdansk Authority in terms of transshipments. At the same time, in June 2017, the Gdansk port achieved the highest monthly result in its history, handling over 3.6 million tonnes. Such good results are mostly due to the increase in the transshipment of fuels and general cargo, particularly containers and ro-ro type cargo.

EnlargeThe summary of the 1st half of the year at the Port of Gdansk provides a basis for further good forecasts. The port recorded the best result in its history in terms of transshipments, achieving a value several percent higher than in the same period of 2016.
General cargo remains the dominant group in the transshipment structure, bringing record results (+10.5% y/y) at the same time. The volume of container cargo, products from the "steel" group, and the number of commercial vehicles handled also increased.

"We are closing the first half of 2017 with a great degree of satisfaction. We owe the record mainly to the high level of container, general cargo, fuel and ro-ro transshipments. We can currently talk about a 3.6 percent increase compared to the 1st half of 2016. This means that we not only achieved our targets for 2017, but also exceeded them on some levels. This trend will continue until the end of the year, and most probably also in the coming years," says President of the Board and General Manager of the Port of Gdansk Authority SA, Lukasz Greinke.

EnlargeIn total, in the 1st half of this year, the Port of Gdansk handled over 18.5 million tonnes. Although in some cargo groups, the result was lower than in the previous period, this was successfully made up for by other goods, including goods as significant as fuels.
In terms of structure, in June this year, dry cargo constituted 22%, liquid cargo 35%, and general cargo 43%. The number of passengers served by vessels at the port is also growing.

The Port of Gdansk is one of the largest and most important enterprises in Poland. It is one of the most thriving ports in the Baltic Sea. It is of fundamental significance to the national economy and constitutes a key international distribution hub.