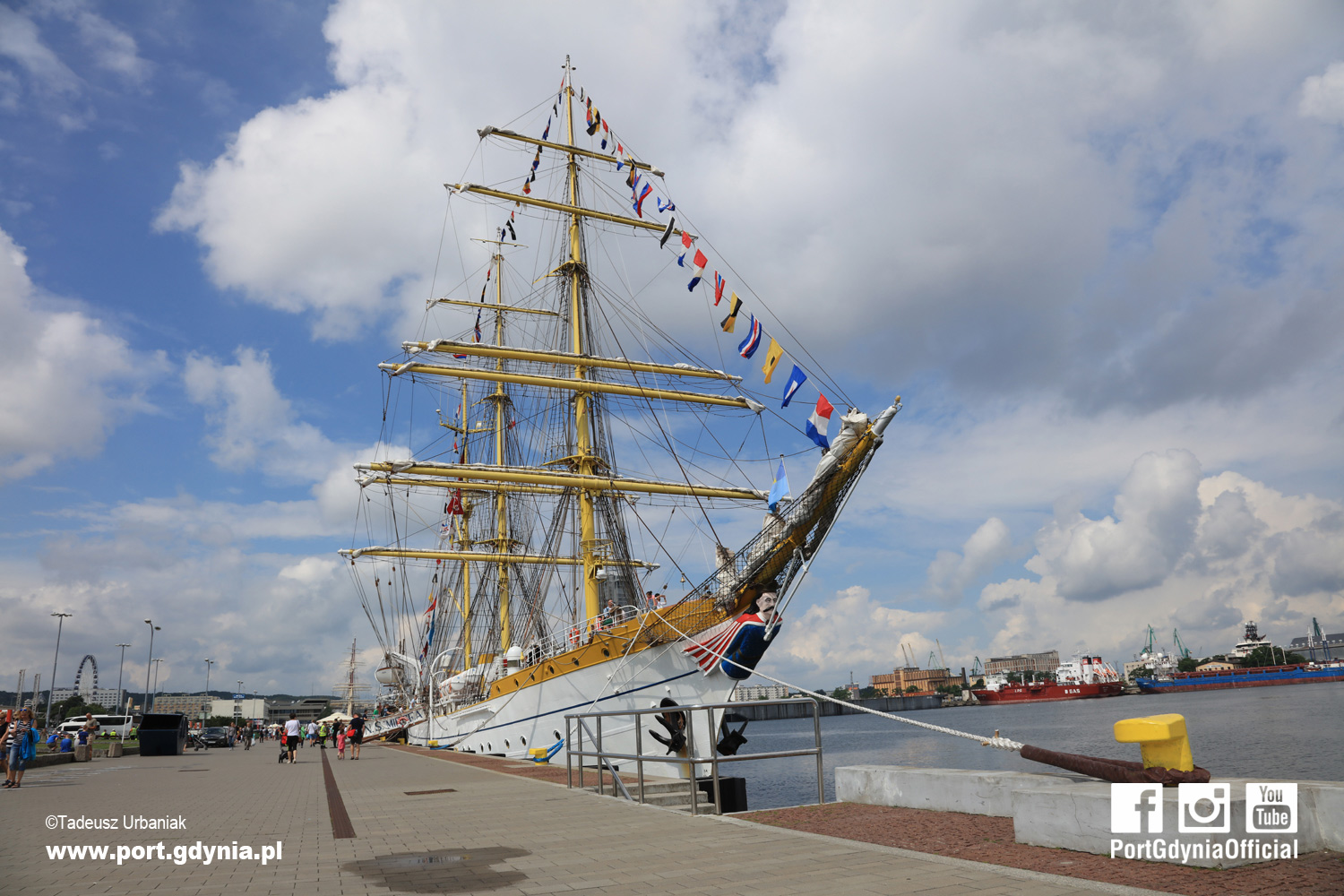 Date of publication: 29.07.2017
The end of July in the Port of Gdynia is marked by three warship visits. The first one – the Romanian Navy's training tall ship – will arrive tomorrow (i.e. on 26 July this year), and it will be moored at the Pomeranian Quay.

The NC "Mircea" barque is an old vessel built in 1938 and 1939 in the German Blohm und Voss shipyard in Hamburg. She was the fourth of five tall ships built in that shipyard. Her sister ships are: "Eagle" (USA), "Gorch Fock I" and "Gorch Fock II" (Germany) and "Sagres" (Portugal). The NC "Mircea" barque has three 44-metre tall masts and a sail area of 1,750 m². The ship is 82.1 metres long and 12 metres wide, with a draught of 5.3 metres. NC "Mircea" will be moored at the Pomeranian Quay until 29 July.

Gdynia port will be visited once again by German auxiliary ship FGS "Helmsand," which was moored on 21 and 22 July at Pomeranian Quay. This time, the vessel will stay at the French Quay on 28 and 29 July. FGS "Helmsand" is 50.4 m long and 10.8 m wide. Her deadweight is 1,000 t. She is a Schwedeneck Y862 vessel made in 1988 in the Kröger Werft GmbH & Co. shipyard. The crew consists of 23 members. The ship is adapted for operations in the coastal zones of German Navy areas of operation.

The visit of FGS "Helmsand" will be followed by another ship. On Saturday (29 July), just after 7 a.m., we expect a Norwegian frigate HNoMS "Otto Sverdrup." Her entrance to the port may be observed from the Pilot Groyne near the harbour master's office. The vessel is due to leave on the same day at 12.30 p.m. In service since 2008, "Otto Sverdrup" is one of Norway's five newest Fridtjof Nansen-class frigates.