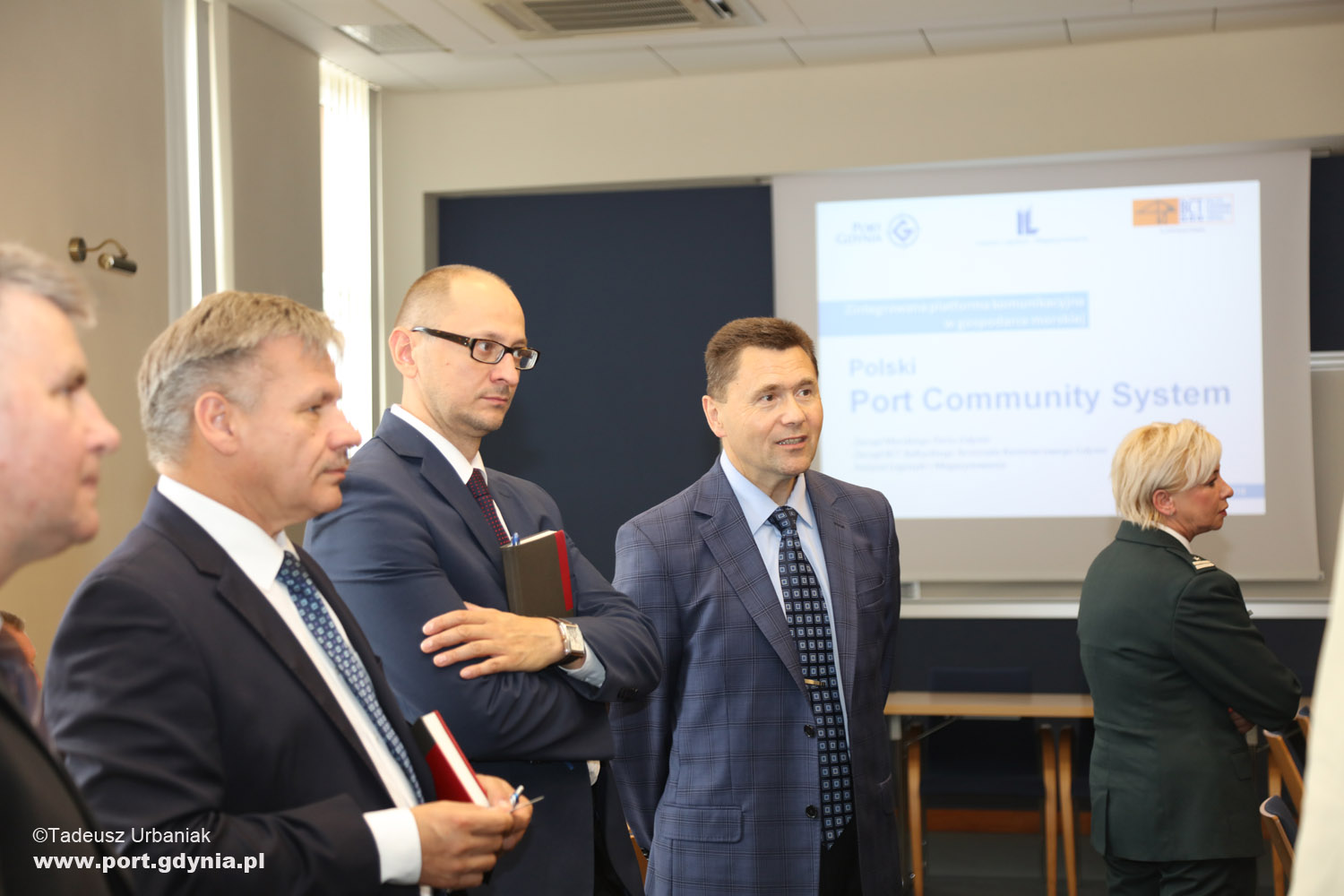 Date of publication: 02.09.2016
Port Community System (PCS) and the possibility of its implementation in the Polish ports were the subject of the meeting, which took place on 9 August this year at the headquarters of the Port of Gdynia Authority SA.

The meeting, chaired by prof. Bogusław Śliwczyński of the Institute of Logistics and Warehousing in Poznań, was attended by the representatives of the Ministry of Maritime Economy and Inland Shipping, Ministry of Development, the Customs Service, the stakeholders in the ports of Gdańsk, Szczecin and Gdynia, and representatives of the world of science. The full implementation of PCS in the Polish ports would substantially reduce the bureaucracy of the circulation of documents and lead to its complete digitization. This would allow integration of the port systems with the systems that support the rail, road and air traffic. The aim of the initiated works is therefore to create an integrated platform that would facilitate the interoperability of all Polish ports with the ports all over the world, maritime and customs administration, and also communication of the IT systems of large enterprises and creation of e-services environment for small and medium-sized enterprises in port and border trade and all transport branches.

Port Community Systems are comprehensive customer service systems supporting the effective management of port infrastructure. They use advanced IT tools. They operate in 33 the world's leading ports, and their history dates back to the 70s. At the moment, the Polish seaports use electronic customer support systems, which will provide a basis for the development of the national PCS.