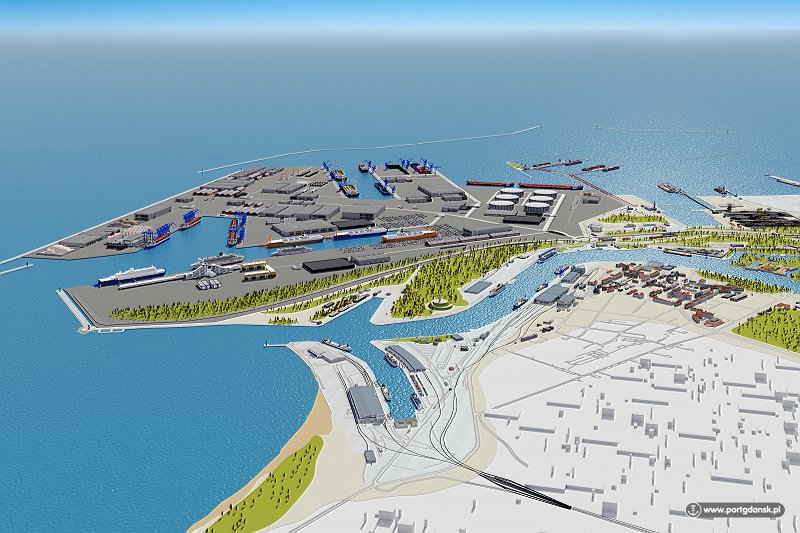 Date of publication: 08.05.2017
On Friday, 6 May 2017, President of the PGA SA Lukasz Greinke and Director for Infrastructure Marcin Osowski presented the project for the construction of the Central Port at the Qatar-Poland Economic Forum. The Forum was organised by the Ministry of Development. The PGA was a participant of the "Investment Opportunities in Poland" panel, joined by the Port of Szczecin, the Ministry of Maritime Economy and Inland Navigation, PKP PLK, and PLL LOT.

EnlargeGdansk's port authority also engaged in B2B talks with the guests from Qatar. On the initiative of the PGA SA and the Ministry of Maritime Economy and Inland Navigation, a letter of intent is to be signed, concerning the cooperation between three Polish ports - Gdansk, Szczecin, and Gdynia - and the Qatar Port of Doha.

The Forum was held in connection with the visit of Emir Sheikh Tamim bin Hamad Al Thani to Poland. The visit was mainly economic in nature - the Emir was accompanied by a large high-level business and political delegation, including Qatar's Minister of Economy and Trade. Four intergovernmental agreements were adopted during the visit.

EnlargePolish-Qatari relations date back 28 years and can be described as stable. Within the last few years, they have concentrated mainly on economic affairs. Qatar is the largest supplier of gas to the Polish gas terminals in Swinoujscie. The Forum proves that further development of mutual business relations and expanding their scope is important to both the Qataris and the Poles. The intention os to help Polish and Qatari companies establish new contacts. Its aim was also to familiarise the Qatari with the offering of the Polish economy in various sectors, which should result in new contracts and investments in both countries.

President Lukasz Greinke also participated in the official meeting with the Emir of Qatar and President Andrzej Duda at Park Lazienkowski in Warsaw.