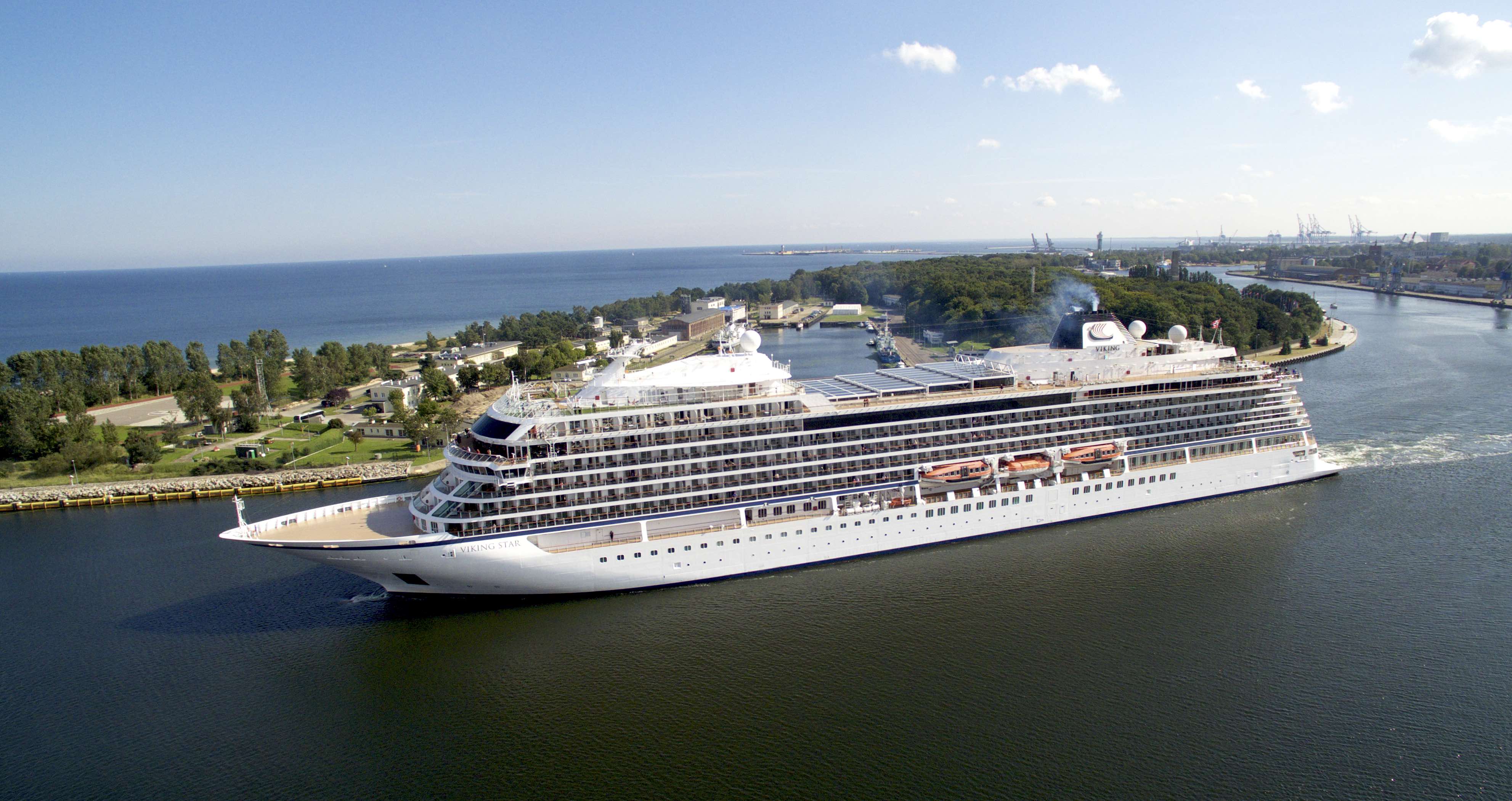 Date of publication: 12.04.2019
This year's first cruise ship will call at the Port of Gdansk at the end of April. The 221-metre long Magellan is scheduled to arrive on 28 April. Later, Gdansk will be visited, among others, by the newest vessel owned by Viking Cruises. The season will end in October.

In 2018, the Port of Gdansk beat the previous cruise ship pre-advice record. 67 vessels called at Gdansk's quays last year. According to this year's pre-advice, 69 cruise ships will come to Gdansk this year.

"The first one to call at our port will be the Magellan, sailing under the flag of the Bahamas. It is over 220 metres long and will bring nearly 1,3000 passengers on board. After coming ashore, they will set off on a tour of northern Poland. Gdansk will also be visited by the Viking Jupiter. It is the newest vessel in Viking Cruises' fleet, launched this year," explains Lukasz Greinke, President of the Board of the Port of Gdansk Authority.

Tourists come to Gdansk from all over the world, including countries such as the United States, Spain, Germany, Portugal, and France. On board the cruise ships, passengers have cinema screening rooms, concert halls, restaurants, swimming pools, SPA areas, and shops at their disposal. After the ship moors, the tourists spend several up to over a dozen hours ashore. During this time, they explore the city, go to Malbork or travel deeper into the Kashubia region. In 2018, more than 30,000 tourists arrived at the port.

Cruise ship calls are also an attraction for Gdansk's inhabitants and those holidaying in the Pomerania region.
"We encourage everyone to visit us on the last Sunday of April to admire the vessel. It is scheduled to arrive early in the morning and moor at the Westerplatte Ferry Terminal, and leave about 3:00 p.m. It will be clearly visible from the Ziolkowskiego Quay, which is accessible to the public. A perfect idea for a Sunday stroll," says Michal Stupak from the PGA's Commercial Department.

This year, four Vikings (Sea, Sun, Jupiter, and Sky), Europa, Clio, Saga Sapphire, and Ocean Majesty, among others, will appear at the Port of Gdansk. On 29 April, visitors to the port will get the chance to see the oldest cruise vessel in operation - the Astoria. The largest ship to call at Gdansk will be the Marina, over 239 metres in length, sailing under the flag of the Marshall Islands. The shortest one - under the same flag - the 66-metre long Variety Voyager.

The detailed pre-advice list, including the names of the vessels, their length, and call dates, can be found on the Port of Gdansk's website.