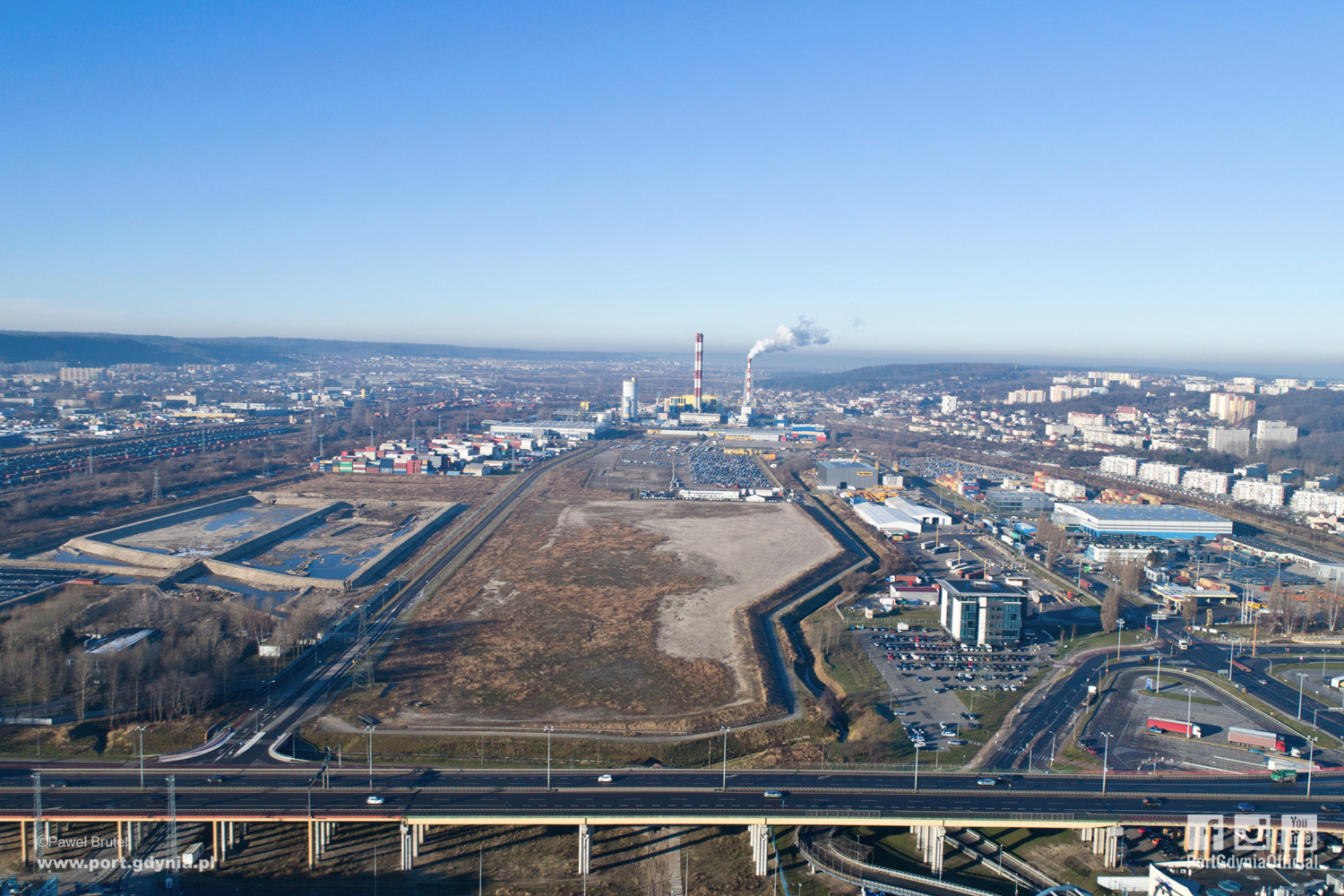 Date of publication: 11.01.2018
A new project of the Port of Gdynia Authority S.A. has been submitted to a competition for EU funding from the intermodal transport envelope in early January this year.

The cost of the whole project is PLN 123 million, and the expected EU co-funding to be allocated for this cause amounts to around PLN 61 million. The Port of Gdynia Authority S.A. aims to build a new intermodal terminal at the premises of the Port of Gdynia Logistics Valley. The terminal will be equipped with rail traffic control devices, and will consist of multiple storage sites for storing unitised loads.
The new intermodal terminal of around 30 ha will allow the logistics premises of the Port of Gdynia to be serviced by rail transport. The investment entails building a two-track terminal (2 x 650 m) together with a delivery track, and combining it with the logistic premises of the port situated in the vicinity of the Logistyczna Street. It also entails building a road connecting the manoeuvre and delivery areas with the Logistyczna and Kontenerowa streets. The trans-shipment capacity of the new intermodal terminal is estimatd at ca. 2-3 million tonnes of unitised loads.
 
"The new intermodal terminal in the Port of Gdynia will give our customers a whole new quality of service," the Vice-President of the Port of Gdynia Authority S.A. Grzegorz Dyrmo claims, "a new infrastructure which increases the capacity of the Port's railway network and provides opportunity for more efficient trans-shipment will allow us to adapt to the rising requirements of those who avail themselves of our Port, and will allow us to handle the ever increasing amounts of cargo."