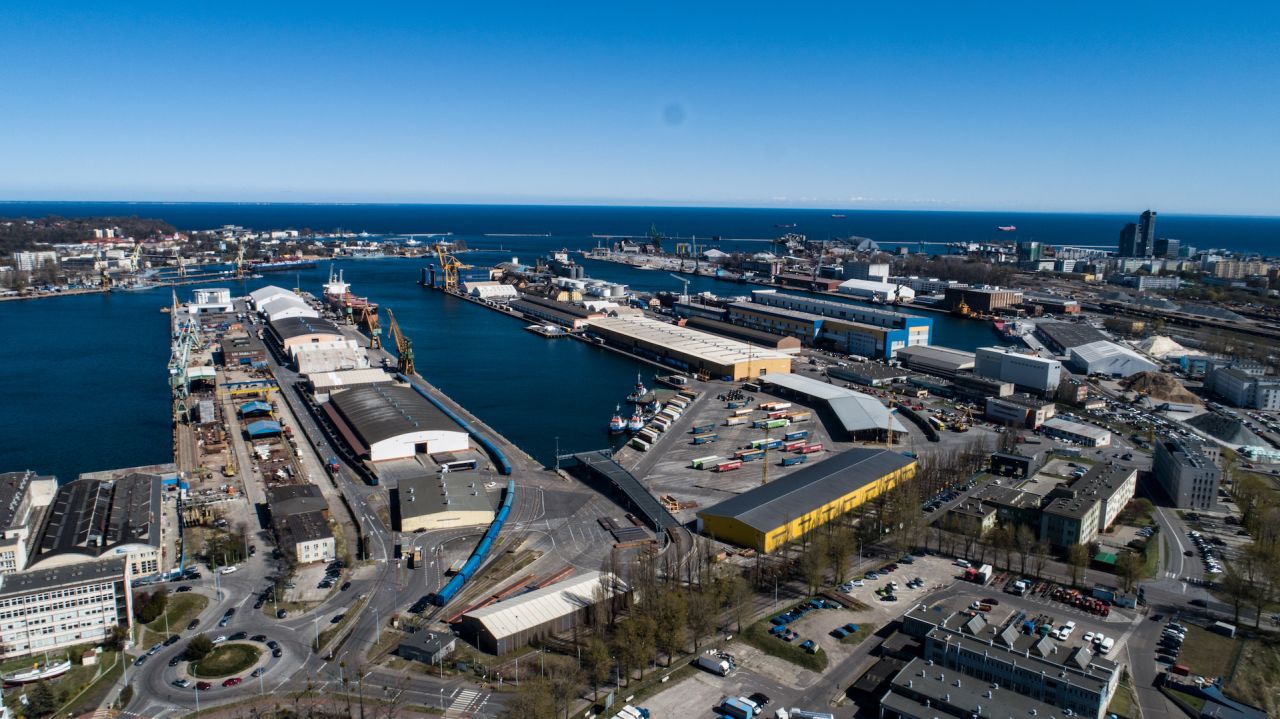 Date of publication: 10.11.2021
Today, on November 10, 2021, the Port of Gdynia Authority has announced a tender that de facto begins extensive work on the construction of an installation terminal for offshore wind farms in the port.

The port announced an open tender for the performance of geological works and the development of the necessary geological and engineering documentation, as well as ferromagnetic reconnaissance, sonar and bathymetric surveys of the seabed. The task is part of the project "Construction of the Installation Terminal of Offshore Wind Farms in Gdynia".

The ordered tests are will detect possible underwater obstacles in the construction of the terminal.

The research area for the terminal implementation includes, among others, places where the terminal pier and eastern and north-eastern breakwaters are planned. The works are also to cover basins planned for deepening, e.g. the north and south approach lanes and the north and south avanport.

The set deadline for submitting bids is December 21, 2021, 10:30 a.m. Half an hour later, the official opening of the offers will take place. Interested contractors may submit inquiries and offers in electronic form. All information about the tender can be found on the website of the Port of Gdynia, www.port.gdynia.pl.

It has been known for several months that the Port of Gdynia will act as an installation port for offshore wind farms built in the Polish zone of the Baltic Sea. The government adopted the resolution on the construction of an installation terminal for offshore wind farms in the Port of Gdynia at the end of July. As the Chancellery of the Prime Minister informed at the time, the installation terminal will ensure the effective development of offshore wind energy in the Baltic Sea in the Polish exclusive economic zone. Thanks to this, the country will be able to increase the energy security of the state and activate the process of economic development. These activities implement the objectives of the "Polish Energy Policy until 2040". In September, Deputy Minister of Infrastructure Grzegorz Witkowski said that EUR 435 million was secured for this purpose in the National Reconstruction Plan for the Port of Gdynia.

Investments are underway in the Port of Gdynia that focus not only on the offshore wind farm sector. In recent months, the construction of a new ferry terminal has been completed, from which the first vessels will depart next year. The process of electrification of the port railway line in the western part was also completed.

Others are also preparing for the development of the offshore sector in Gdynia, e.g. PKP PLK, which is implementing its investments enabling better rail access to the port, and Rumia Invest Park, which has recently signed a contract for the preparation of new areas for logistics and warehousing activities. These areas are located near the Port of Gdynia.