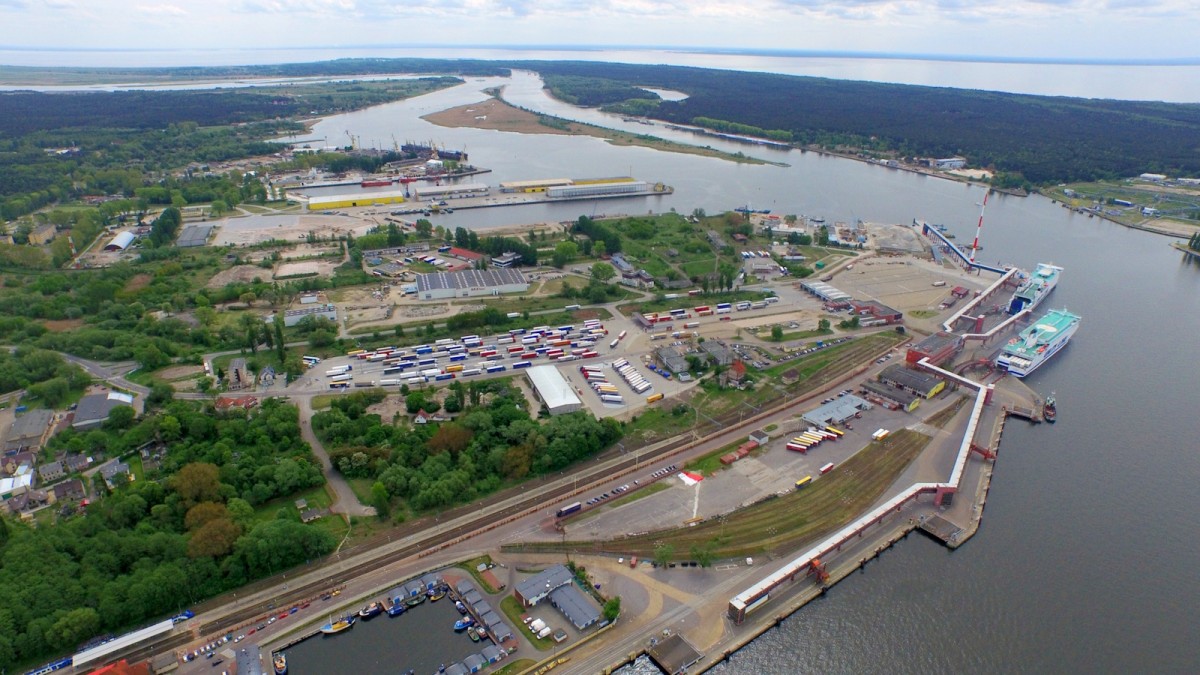 Date of publication: 29.11.2017
The Szczecin and Świnoujście Seaports Authority expanded its land by nearly 10 ha in the port of Świnoujście. The new plot was purchased from PKN Orlen.
The Ports Authority intends to designate the plot to backup facilities of the ferry terminal, including a new car park. This should improve access to the terminal and take over some traffic from adjacent streets, in particular the growing inbound truck traffic.
The extension of the port area is also related to the fact that the current capacity of the terminal has been exhausted in terms of its infrastructure and cargo handling. Additionally, every year, the volume of general cargo transported by ferries has been growing at the rate of 10 percent. It sends a clear message for the Board to expand the terminal. The current position of a leading ferry terminal in the South Baltic Sea regarding services to and from Scandinavia is an additional motivating factor to expand. At the moment, services to and from Sweden are provided by 12 ferries. Nearly every day, 11 cruises set out to Trelleborg and Ystad. In order to maintain its position of a leader, the Seaports Authority needs to develop its cargo handling potential at the terminal. Currently, the capacity is 9 m ton.

It is worth adding that the Board also intends to develop cargo handling infrastructure in the bulk cargo area. For this purpose, the Port Authority acquires property designating it for port activity. On the one hand, the goal is to expand the cargo handling potential of the port of Świnoujście, whereas on the other, ensure relevant backup facilities supporting port operations to reduce burdensome effects of for citizens