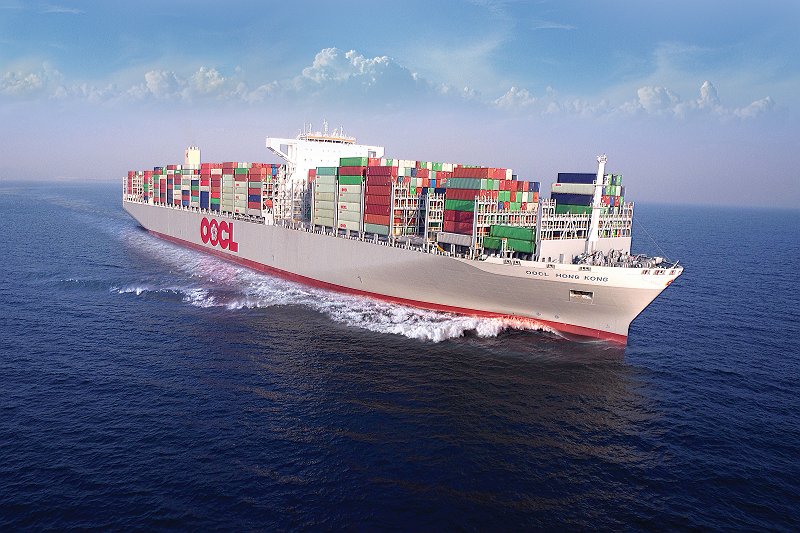 Date of publication: 28.06.2017
On 28 June, the container giant owned by OOCL called at the DCT deepwater terminal. It is the world's largest vessel of this type.

OOLC Hong Kong is the newest ship of the shipping market's container fleet, constructed in South Korea in 2017 by the Samsung Shipbuilding & Heavy Industries Company Limited. Measuring nearly 400 m in length and 58.8 m in width, the container has a capacity of 21,413 TEU.

The world's largest container vessel was ceremonially welcomed at the DCT. The meeting was attended by representatives of the Ministry of Maritime Economy and Inland Navigation, the Revenue Administration Regional Office in Gdansk, the OOCL shipowner, and the Port of Gdansk Authority, as well as journalists.

OOCL Hong Kong will call at Gdansk regularly as part of the intercontinental container service connecting Asia with Europe (handled by vessels owned by members of the Ocean Alliance).

During the ceremony, speeches were given, among others, by Cameron Thorpe - President of DCT Gdansk SA, Alina Mach - OOCL (Poland) Ltd Country Manager, and Lukasz Greinke - President of the Board at the Port of Gdansk Authority SA. "It gives me true pleasure and fills me with pride to be able to receive the world's largest container ship at Poland's largest port. We are happy that we will welcome it here regularly," said President Greinke.

Participants of the meeting had a unique chance to come on board the largest container vessel in the world and see it up close.