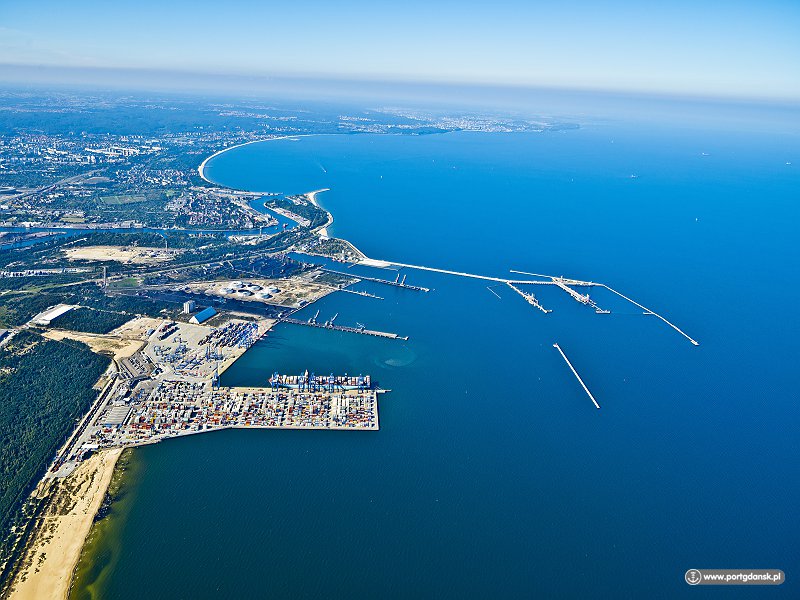 Date of publication: 22.09.2017
Yet another record result in transshipments at the Port of Gdansk. After the first 8 months of 2017, the result has improved by 3.7% compared to the same period of the previous year, and at the same time, is higher than predicted. By August, as many as 25,501,876 tonnes of various types of goods were transshipped at the largest Polish seaport. It is worth mentioning that the upward trend is particularly noticeable in the container transshipment sector.

In the period from January to August 2017, the Port of Gdansk exceeded the adopted transshipment plan by 0.7%. The volume of goods handled included mainly imported commodities (63.3%).

This good August result is mainly owing to the transshipments of containerised general cargo, fuels (mostly oil), and coal. In August alone, over a quarter more general cargo was transshipped than in the same month of last year. Importantly, this year's first transshipment of ore took place as well. Between January and August 2017, a total of 25.5 million tonnes of cargo was transshipped. It is a continuation of this year's trend of record transshipments - already within the first half of the year, the Port of Gdansk recorded the best result in its history, achieving a value several percent higher than in the same period of 2016.

"In terms of transshipments, this year shows how dynamically the Port of Gdansk is developing. We owe high transshipment values primarily to general cargo, also of the Ro-Ro type. Within the last 8 months, we handled 373% more commercial vehicles than last year. We are particularly happy about exceeding the plans adopted for 2017. We hope that the coming years will bring even better results and that we will increase transshipments in the less popular categories, such as cereals," says Lukasz Greinke, President of the Board of the Port of Gdansk Authority SA.

Even though, this year, many ports recorded fewer vessel calls for regular links, the Port of Gdansk handled a record volume of containers. Importantly, at the beginning of September, another super large container ship from the OOCL fleet was christened. OOCL Japan will sail regularly between Gdansk and the ports of the Far East. The shipowner's newest and largest container vessels will be gradually put into service both this year and in 2018. Everything seems to confirm that 2017 will be a record year in the container cargo group.