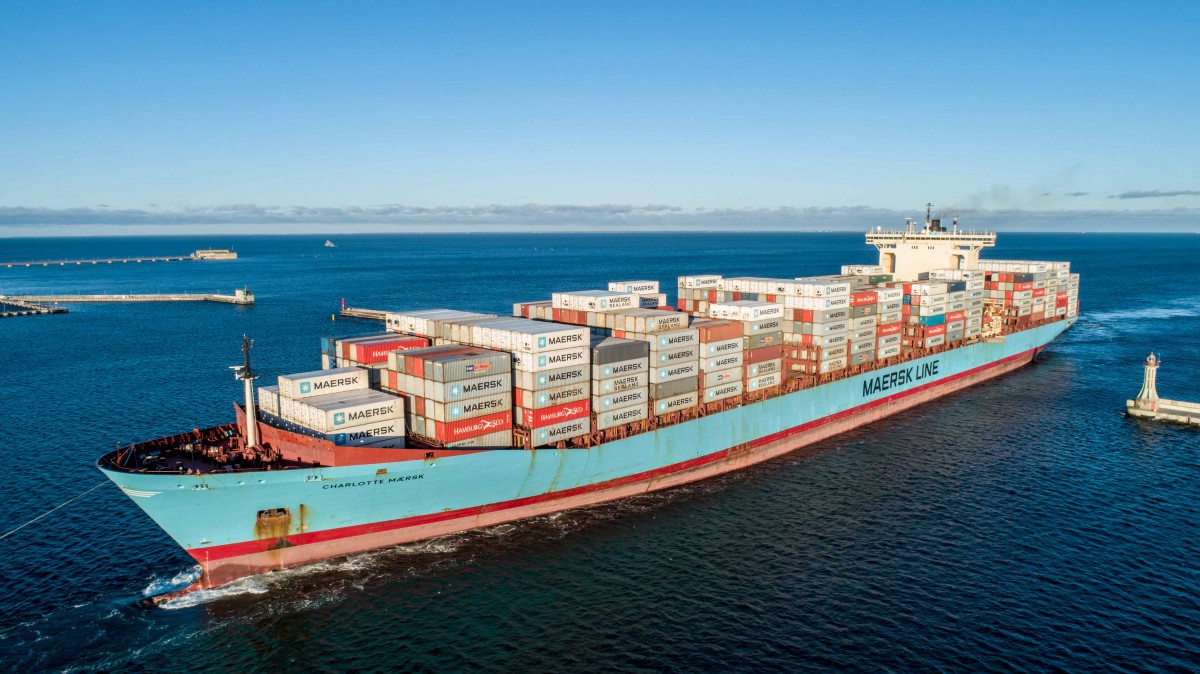 Date of publication: 04.03.2019
In the last month Port Gdynia witnessed arrival of two record-breaking vessels. Charlotte Maersk was the longest and Cap San Juan was the biggest container ship to ever call at Polish port.

Charlotte Maersk arrived at port on 12 February. Almost 347-meter ship moored on at BCT - Baltic Container Terminal. It was the longest container ship in the history of the Gdynia port. Ship unloaded about 2,200 containers.

The Charlotte Maersk container ship is 346,98 m long, 42.8 m wide abs has 109 657 t load capacity. Its can transport up to 9 640 TEU. Built in 2002, the vessel sails under the Danish flag.

The existing record of the length of container ships calling at the Port of Gdynia belonged to the ship MSC Asya. The ship arrived there in 2015 with a load of over 3,000 containers. It is 336.69 m long and 45.64 m wide.

Cap San Juan arrived at Gdynia in the past week. A huge container ship moored at BCT - Baltic Container Terminal on Friday. This was also a historical visit, because Cap San Juan has beaten the record of the highest load capacity, dead-weight and gross tonnage at the port.

Cap San Juan is 331 m long, 48.40 m wide and has 14 m maximum draft. The record-breaking parameters for the Port of Gdynia are 10,600 TEU carrying capacity, 123 101 tons weight and 118 615 gross tonnage. Built in 2015 in the South Korean shipyard Daewoo Shipbuilding & Marine Engineering, the vessel is sailing under the flag of the Marshall Islands. Financial Products Group own the vessel and its operator is Maersk Line.

This records can be attributed to recent port investments.

- We have completed the long-awaited construction of turntable at basin No. 2. It allows us to invite much larger vessels, with a maximum length of 366 m. Another investment is the GBAS-RTK system - a system of very precise navigation. In fact, we can say that we are the most modern port in the world with this level of navigational protection at the moment. There is no such system elsewhere, and certainly not as comprehensively implemented as in the Port of Gdynia. We also have brand new sector lights that have just been launched, which also help large ships to enter the port - explains Maciej Krzesiński, director of marketing and cooperation at the Gdynia Maritime Port Authority.