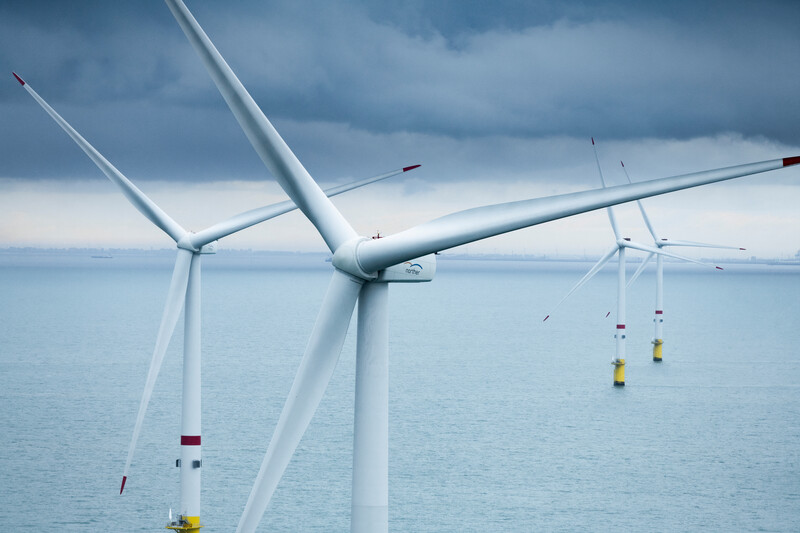 Date of publication: 13.07.2021
Building on its significant investments in the onshore wind supply chain in Poland, Vestas has begun technical discussions with the Port of Gdynia to drive the port's development as a key infrastructure site for offshore wind in Poland. The collaboration is intended to support the attractiveness of the port to project developers as major hub in the impending buildout of offshore wind in Poland and across the Baltic Sea region.

Vestas and the Port of Gdynia are collaborating on a range of topics, including the different requirements of an offshore wind pre-assembly site. Vestas and the Port of Gdynia are engaged in a series of discussions, in which Vestas has shared technical specifications required by a wind turbine manufacturer for the installation of turbines, including its industry leading V236-15.0 MW turbine.

Poland has announced a target to deliver 11 GW of offshore wind by 2040, and broader offshore wind ambitions in the region have been highlighted by the Baltic Sea Offshore Wind Declaration signed by eight Baltic Sea countries and the European Commission in September 2020. With a strong port infrastructure Poland can also become an export hub also for the offshore wind supply industry.

"We are pleased to be collaborating with the Port of Gdynia to enable the development of their site and make it as attractive as possible for Poland's offshore wind developers," said Tommy Rahbek Nielsen, COO of Vestas. "It is imperative that more waterside infrastructure be developed fast in markets considering offshore wind installations in the mid-2020s, particularly so that the offshore wind supply chain is able to deliver offshore wind cost-effectively. Technical discussions such as those being held by Vestas with the Port of Gdynia team will aid the development of such sites to ensure consumers in Poland and other Baltic countries are receiving cost-effective offshore wind energy".

"Since 2018, the Port of Gdynia Authority S.A. has been continuously working to prepare the Port of Gdynia to become an installation terminal for offshore wind projects. We believe that cooperation with the global tycoons of the industry at this stage of our preparation will allow us to design and develop the infrastructure that will meet the needs of offshore wind farm developers in the best possible way," said Jacek Sadaj, CEO of the Port of Gdynia Authority S.A.

Vestas is driving the buildout of Poland's onshore wind sector and its onshore wind supply chain since 2002, having installed over 2.6 GW of onshore wind to date with a further 2 GW in orders secured, and employing more than 500 people locally. Vestas has also invested over €770million in supply and services in the last decade in Poland, including more than €185million alone in 2020, securing thousands of additional jobs with Polish sub-suppliers and sub-contractors.