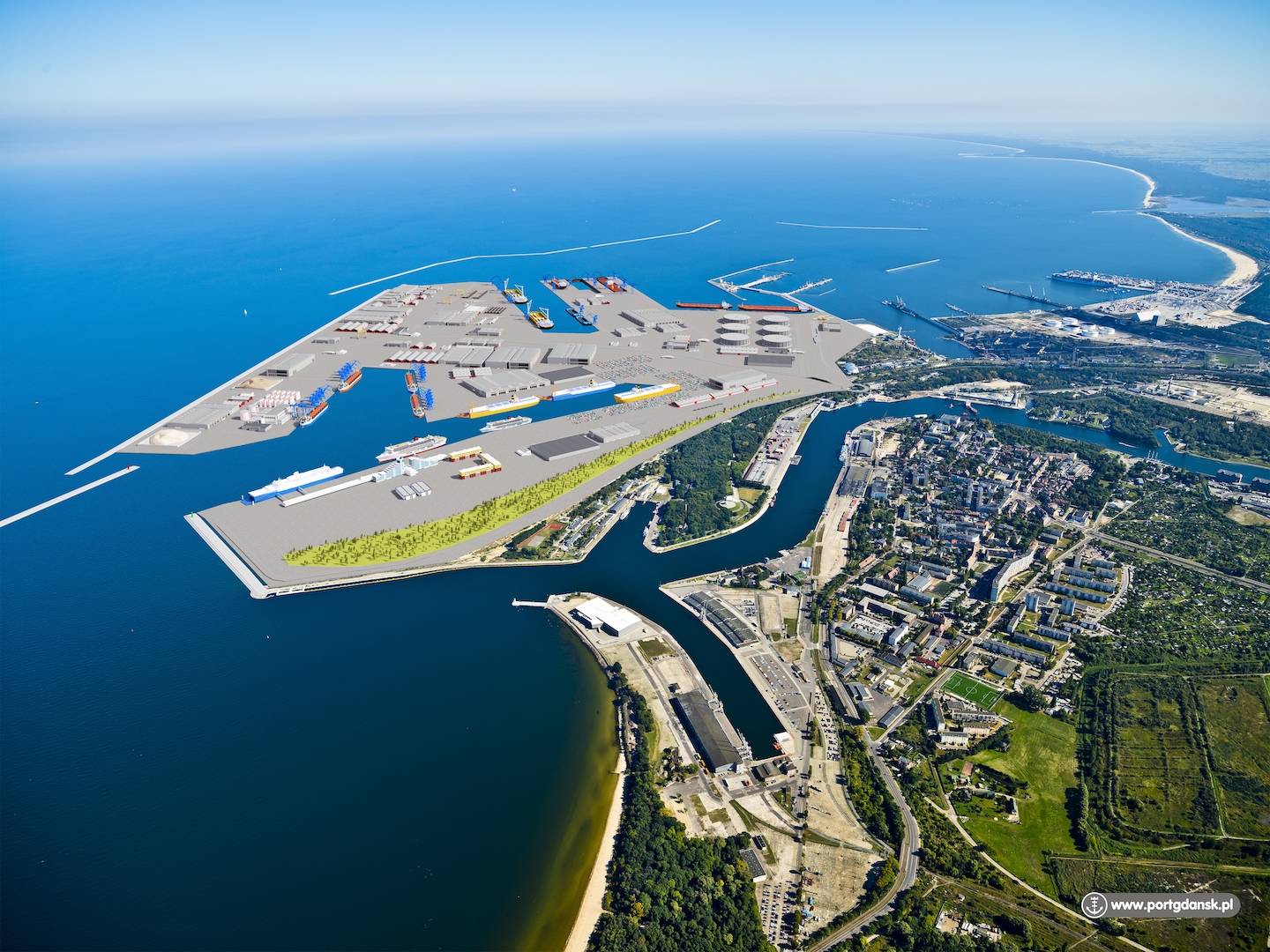 Date of publication: 31.03.2017
On Tuesday, March 28, 2017, the Port of Gdansk was visited by the Minister of Maritime Economy and Inland Navigation, Marek Grobarczyk. The meeting was also attended by Dariusz Drelich, the Governor of the Region of Pomerania.

EnlargeAt the meeting with the Minister, PGA SA presented the development plan for the port. It includes, among other things, expansion of the port and its capacity with other deep-water transshipment quays and the establishment of the Central Port. There are also plans to build a new Ro-Ro terminal in the Outer Port.

Both projects, as pointed out at the meeting by the CEO of PGA SA, Lukasz Greinke, are a response to the accelerating growth in international trade, in which the role of the Port of Gdansk, especially in handling the Central and Eastern European market, is undeniably growing.

EnlargeThe construction of the Central Port is the first large-scale concept for the development of the Port of Gdansk in 40 years. The project involves the construction of new deepwater terminals to handle the largest vessels entering the Baltic Sea. The Central Port will also serve as an infrastructure base that will allow for the further development of the distribution functions at the port for the whole of Central and Eastern Europe.

EnlargeThe concept for building the Central Port has been included in the "Strategy of development of Port of Gdansk by 2027." It provides for the creation of terminals equipped with storage facilities, with access to modern civil infrastructure roads and railway tracks, ensuring full capacity to and from the port based on the main axis of land connections in Poland.

EnlargeAs emphasised by Minister Grobarczyk, the investment will be one of the most important elements of development of the Polish maritime economy. It will strengthen the potential of Gdansk as the largest Polish sea port capable of competing with the ports of Western Europe. The construction of the Central Port, in the opinion of the Minister, is undoubtedly needed, as confirmed by the available market analysis.

The other project the construction of a modern terminal for handling ro-ro cargo responds to the growing importance of Gdansk in the automotive market.

The terminal is to be built in the immediate vicinity of the DCT container terminal. The project also fits into the urban plans for the expansion of road connections with this part of the port. The project provides for routing traffic so as to bypass residential areas.

Both projects were fully accepted by the Minister and have been recognised as essential to further increasing the role of the port. PGA SA received the green light to start design work on the investments and to talk with the city authorities. Decisions in the field of development of urban road infrastructure will be of key importance for these projects.