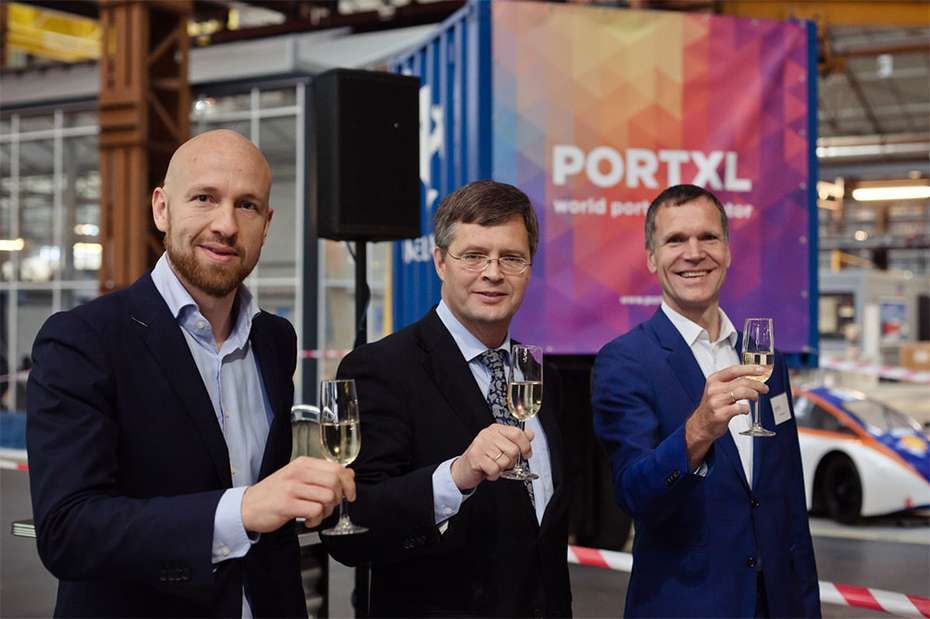 Date of publication: 04.11.2015
On October 29, Port of Rotterdam Authority launches, together with its internationally recognized partners, the startup accelerator program PortXL. The port of Rotterdam and the city of Rotterdam form a magnet for people with innovative ideas and concepts. Rotterdam further steps up its ambition to be the smartest port in the world. An exclusive: never before has a startup program focused specifically on the port and its related industries.

\"With PortXL we further strengthen the innovation ecosystem in our port and enable ourselves to scout startups. By connecting the startups with reputable companies, we introduce them to a vast network of industry experts. With this project we draw more innovative activity into the region and show what our world-class port has to offer. After all, innovation is crucial. We want to be the smartest and most innovative port in the world\", says Paul Smits, CFO Port of Rotterdam.

From idea to flying start
For this unique project, internationally recognized companies like EY, Cambridge Innovation Center / Venture Cafe, Van Oord, Erasmus Centre for Entrepreneurship, Heineken, Innovation Quarter, Rabobank, Count. / First Dutch, Vopak, Damen, E.ON, Boskalis and the Port of Rotterdam have joined forces. Together they offer port-related startups a chance to kickstart their ideas during an intensive three months program.

PortXL is an open innovation program in which ten exclusively selected startups are intensively coached to get their companies off the ground. They have access to a network of more than 150 mentors, more than 200 investors, corporate partners and sponsors. The accelerator is focused on the port-related industry.

Jan Peter Balkenende, EY Partner Corporate Responsibility: \"Startups have the unique ability to respond to markets and disruptive technologies with great passion and energy. This mentality is essential for sustainable growth of the Rotterdam port economy.