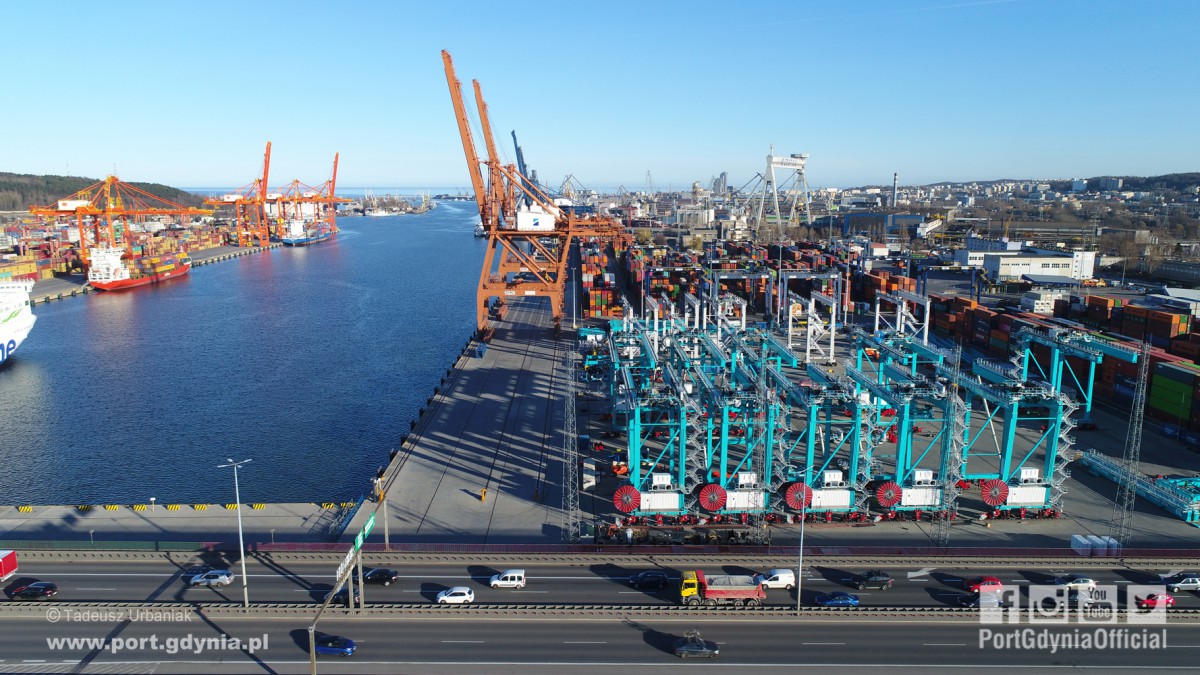 Date of publication: 01.01.2020
The year 2019 was very busy in the twenty-five years history of the Gdynia Portowy Zaklad Techniczny SA. PZT employees, creating the Gdynia brand, have made PZT SA a quarter of a century known and recognized in the world as a company dealing in the assembly of container equipment.

The record year in terms of turnover was 2018, when 140 S.C. overhead cranes were assembled. They found a way to container terminals located literally in each hemisphere, from New York (USA), through Morocco and France, to St. Petersburg (Russia) and Australia. At the Port of Gdynia Bulgarian quay 86 automatic cranes on ASC (Automated Stacking Crane) rails are being assembled. They will later be delivered to two American container terminals in Virginia and Norfolk. BigLift Shipping, a company belonging to the Spliethoff Group, will handle transport of the cranes.

The delivery of six powerful (each weighing about 2,300 tons) wharf cranes - STS to the NTB Terminal in Bremerhaven was also successful. At the new T2 terminal at DCT in Gdańsk three large STS coastal cranes, 5 RTG cranes and 3 RMG cranes were completed.

- Demand for the assembly of straddle carrier devices is increasing yearly, which is the growing demand in container terminals around the world. That's why on average four devices of this type are assembled by us weekly at Warsztatowa Street. In 2019 we will assemble over 200 and this is a record number - emphasizes Krzysztof Bąk, president of PZT SA.

- From January 2020, we will work at the "Khalifa" terminal in Abu Dhabi in the Arab Emirates, where we will assemble 24 automatic cranes and we will start construction of another automatic terminal in our assembly sites in Gdynia — this this time to Israel. We will also return to Bremerhaven where we install another four large STS quay cranes. We already have a full package of orders up to the end of the third quarter of 2020. So as you can see PZT faces a chance for the next excellent annual result. The only problem we are facing is the lack of qualified staff - we are especially looking for electricians and mechanics.