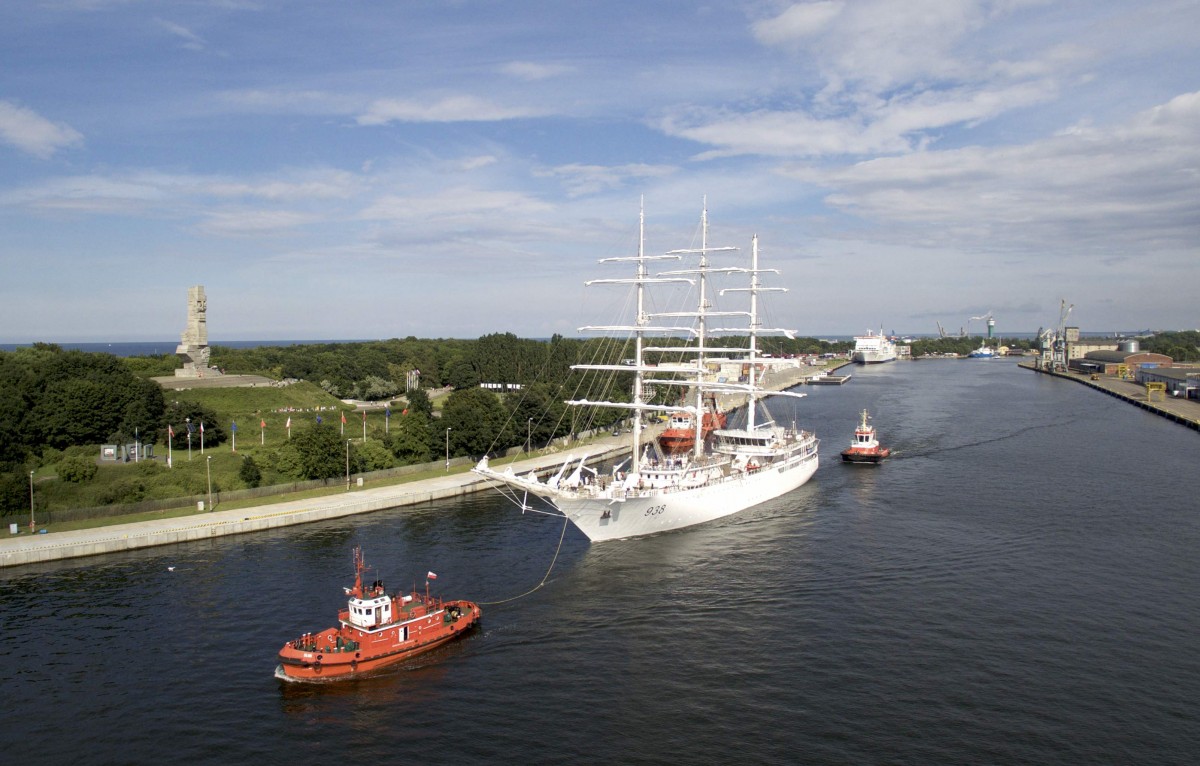 Date of publication: 17.07.2017
El-Mellah begins its first sea trials. A modern sailing ship, built in the Repair Shipbuilding Shipyard for the Algerian Navy, is being tested on the Gulf of Gdańsk. The sea trials started on Saturday after 3pm.
Testing the frigate will take 10 days. Zygmunt Choreń, one of the most eminent shipbuilders in the world, is the author of the technical design and concept of the Algerian. He owns several dozen wind-driven units. Among them Such as: Alexander von Hunboldt, Frederic Chopin, Royal Clipper, Mir, Youth Gift and the Flying Clipper.

El-Mellah, or "sailor" in Arabic, will be one of the fastest and largest school sailing ships in the world.
The frigate is 110 m long and 14.5 m wide. The highest steel mast has a height of 54 m. According to Choreń Design & Consulting's design office, El Mellah's third mast is also its chimney. In this way, noiseless exhausts from the side exhausts at the deck level were avoided.
The unit is equipped with jet streamers at the front and rear, making it much easier to maneuver. When setting sails, Algerian cadets will only have to rely on muscle strength.

El-Mellah will board 222 crew members, including 120 Algerian cadets of the Maritime High School, including 40 women. On the sailing ship, they will be improving naval and navigational craft on all available shipping waters. Frigate will also perform the functions of representation and participate in international competitions and regattas.
The contract, in addition to the construction of this modern unit, also includes the training of crew members and cadets. It is conducted in cooperation with the Gdynia Maritime University. Algerian trainees first went to theoretical school and then, along with Polish students, took practical classes on Polish sailing ship "Dar Młodzieży". The acquired skills will be repeated on an Algerian sailing ship, so that its crew can manage their own port.