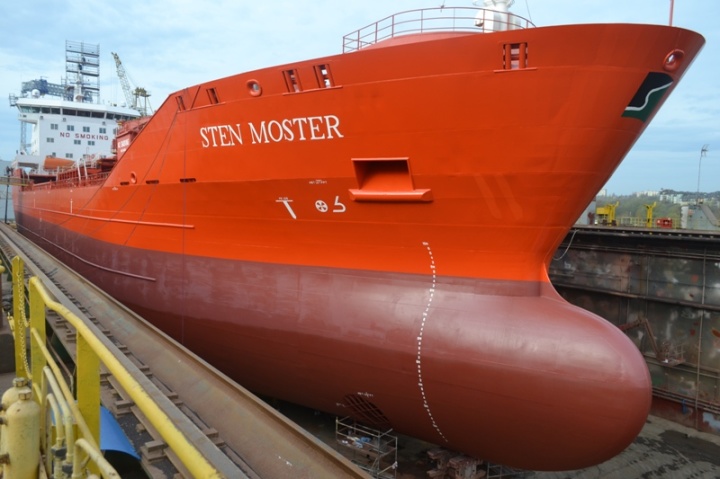 Date of publication: 14.04.2016
In floating dock no 5 in Sczecin MSR Gryfia takes the repair of chemical product tanker – Sten Mostter, belonging to the Norwegian shipowner Rederiet Stenersen AS.

Scope of work on the board of vessel included: maintenance of the hull and ballast tanks, measuring of clearances and rudder shaft, measuring thickness of the hull and repair of bottom valves.

Chemical tanker also requires repair of the thruster and steering gear as well as piping and locksmith works. Sten Moster was built in 2006. The vessel is more than 140 m long and 23 m wide.

Rederiet Stenersen AS  was incorporated in 1974. Shipowner operates a fleet of 17 chemical /product carriers ranging in size from 13 – 19 DWT. All vessels are deployed in North West European Trade.