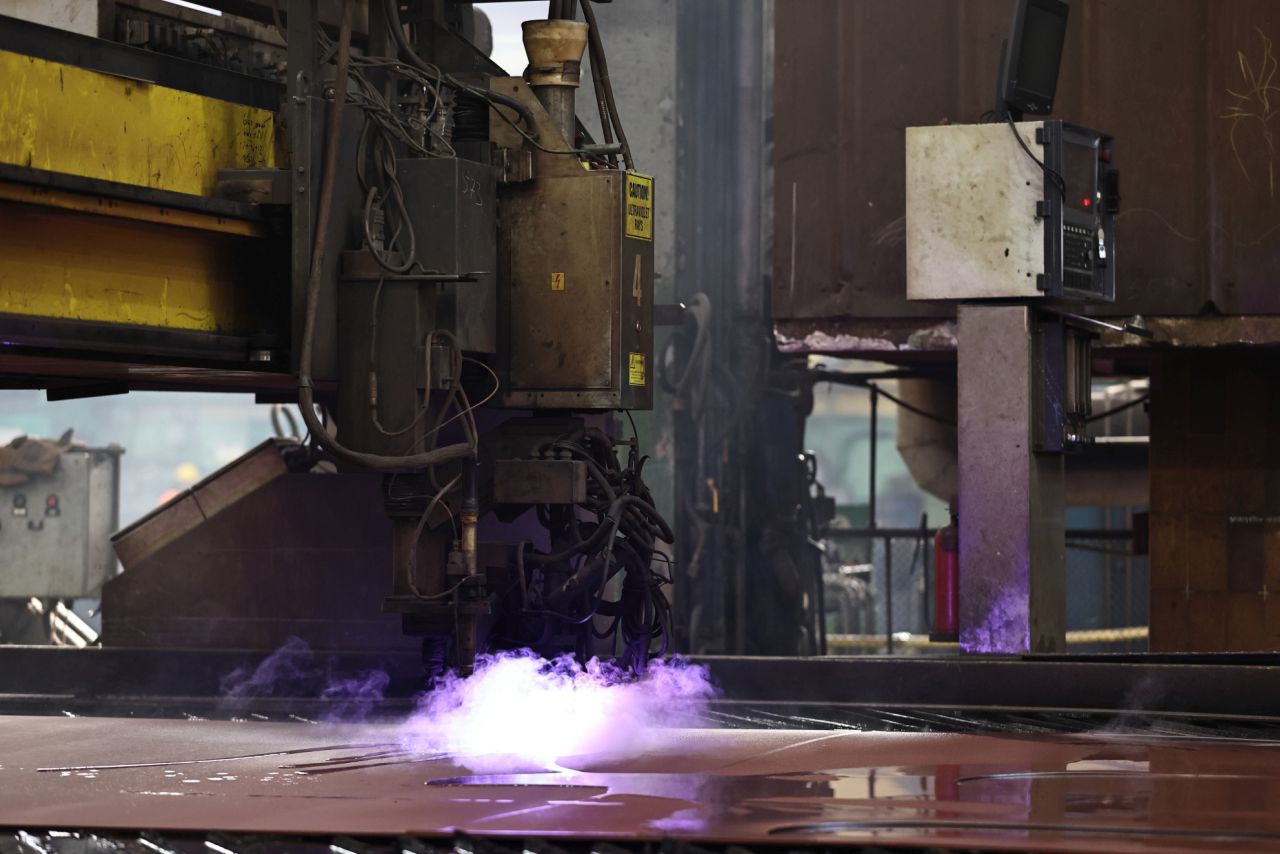 Date of publication: 28.10.2021
Crist shipyard officially started the work on a specialist vessel for the construction of a submersible tunnel.

The official sheet metal cutting at the shipyard started on October 26, in line with the schedule. A fully equipped multi-purpose pontoon (MPP), complete with a submersible charging tool, will work in the construction of an underwater tunnel through the Fehmarnbelt between the ports of Puttgarden in Germany and Rødbyhavn on the Danish island of Lolland. It will be the world's longest submersible tunnel.

Crist has concluded a contract for the construction of this specialized vessel with the FLC (Femern Link Contractors) consortium, which is responsible for the design and construction of the tunnel. The 18-kilometer tunnel will include both a motorway and a railway line, which will enable faster and safer travel between Scandinavia and Europe. The train journey between Hamburg and Copenhagen will take just three hours.

The task of the Crist shipyard is to build a fully equipped multi-purpose vessel with a submersible discharge device (so-called SDT, also built by Crist), which will be used to lay gravel on the seabed for tunnel elements. Crist will work with a partner design office StoGda, which will develop the technical design development and the working design.

The vessel will have a 130.2 m long hull, and its total length, including transmission belts, will be 149 m, and a width of 48 m. It will accommodate up to 19 people and will be equipped with two gravel chambers with a total capacity of 14,000 tons. The remote controlled gravel placement tool (SDT) will be lowered from beneath the vessel hull to 46 m below the waterline, where gravel foundations will be laid under the sunken tunnel. The combination of a high level of automation and state-of-the-art positioning technologies will ensure the exact placement of the gravel foundations.

This is another large infrastructure project won by Crist, after the construction of, among others, the specialist Zourite vessel for the construction of the sea viaduct on the island of La Reunion or the specialist Marco Polo dock for the construction of caissons, thanks to which the area of the Principality of Monaco was enlarged.