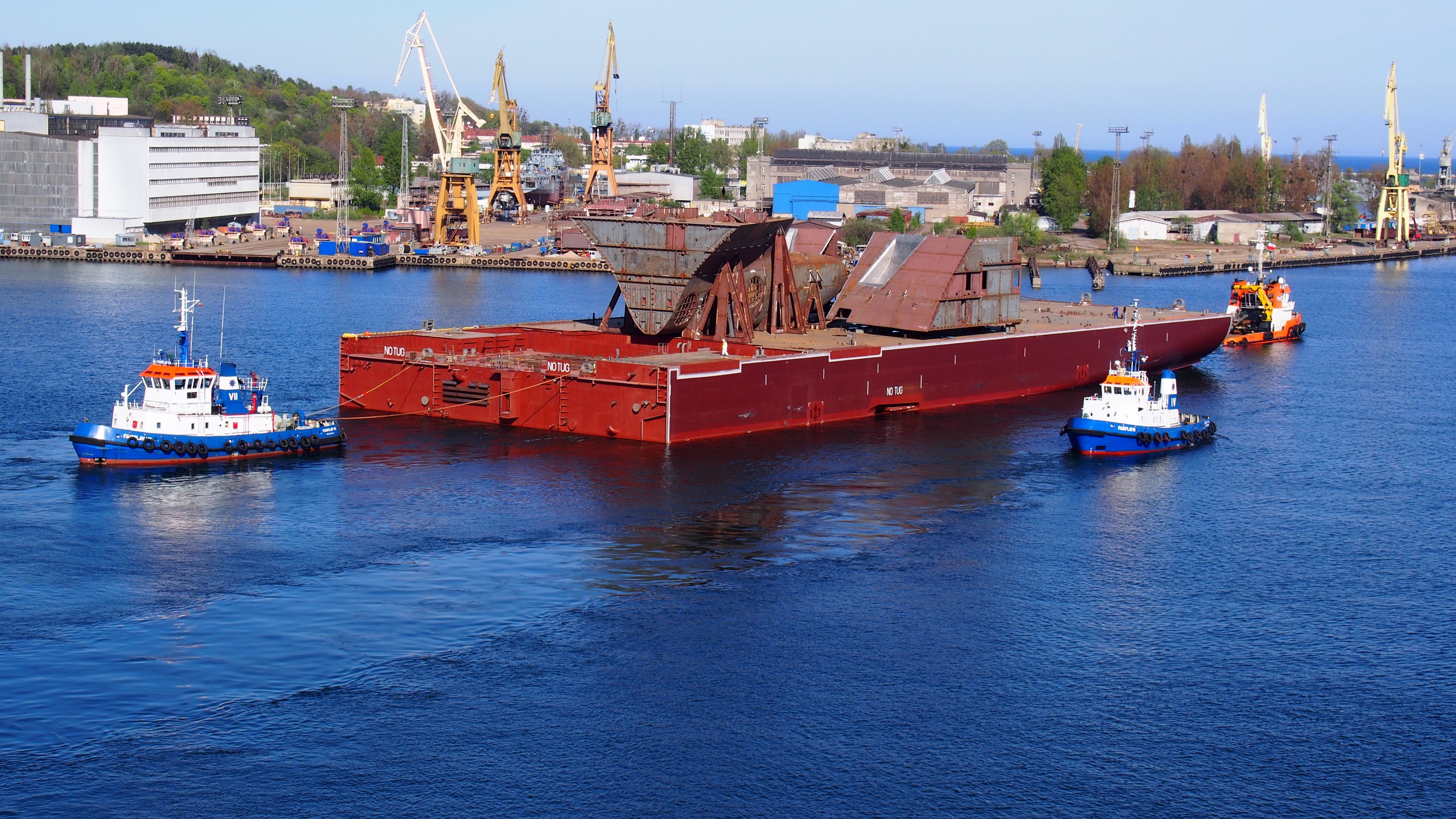 Date of publication: 03.05.2019
Another successful project of the CRIST shipyard. On Tuesday, a fully equipped part of a cruise ship set off for France. The so-called megablok and transported bow sections are intended for the second Meraviglia-Plus passenger ship for the MSC Cruises operator. It will be named MSC Virtuosa. The unit will be commissioned in 2020. It will take 6,300 passengers on board.

The sections was made at the order of the French shipyard Chantiers de l'Atlantique (formerly STX France). The tug boat Mustang towed them to Saint-Nazaire. They are supposed to arrive on the 15th of May. Megablok with the construction number NB H34 is 124.5 m long, 43 m wide and 8.5 m high. It weighs about 6 700 t plus equipment. Part of the block's power plant is fully equipped, with no wires or riots.