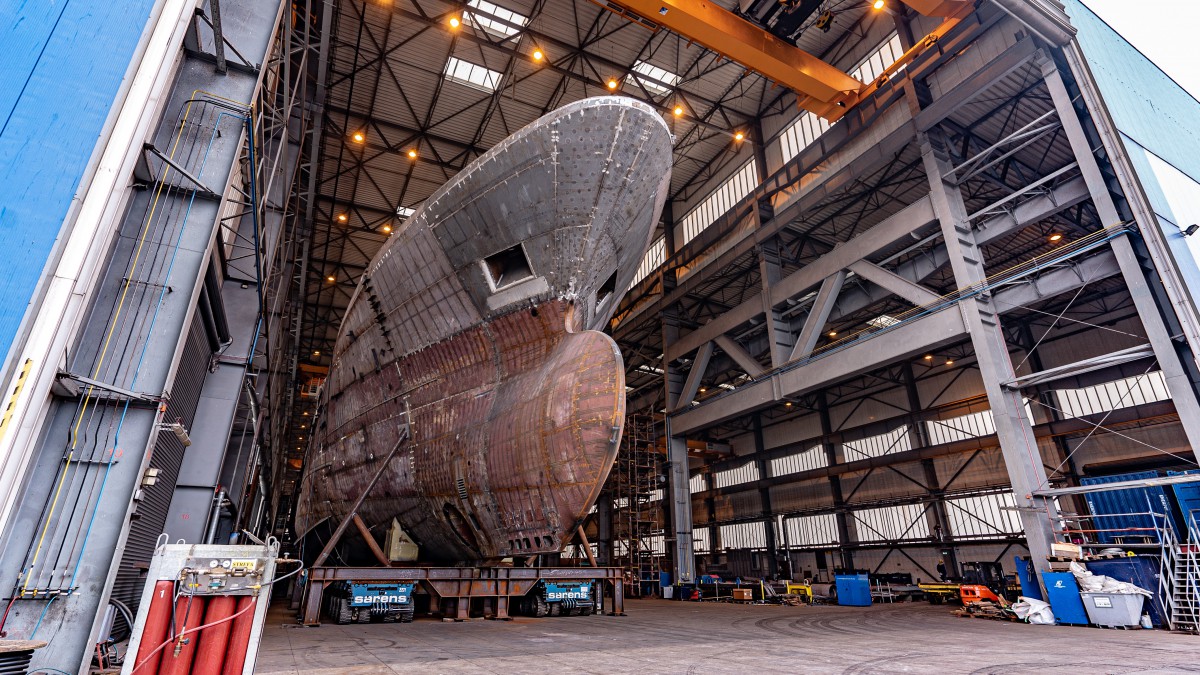 Date of publication: 09.04.2020
Despite the difficulties caused by the current situation in the country and in the world, construction of hulls for fishing vessels at the Karstensen Shipyard Poland in Gdynia is still going on. Shipyard is subject to current sanitary restrictions.

- In cooperation with PGA Gdynia, Tronds Marine, Sarens and Aquaprojekt, the launch of the largest ever built NB 452 Vilhelm Thorsteinsson with a length of 88m is being prepared. We hope that despite the difficulties we will be able to launch the vessel in the near future - said Tomasz Mulica, the director of the Karstensen Shipyard Poland

At the same time, other projects are underway. Limited space used by the Shipyard and a large number of ongoing projects forced the firm to move vessels during construction.

In recent days the hull of unit no. 456, 32m long, and unit No. 459, 63 m long was moved using SPMT platforms provided and supported by Sarens Polska. Maintenance and painting works on this unit will start soon.

Additionally, sections 4 and 5 for vessel No. 453 were moved to the vacant place in production hall after unit no. 459 left it. Sections were made by Baltic Operator (Gdańsk Shipyard) and transported from Gdańsk to Gdynia in February, using a Maja floating crane.

Currently, Karstensen Shipyard Poland is working on seven projects numbered 452, 453, 456, 457, 458, 459, 463. Developing so many projects in a short period of time is a big production and logistics challenge.