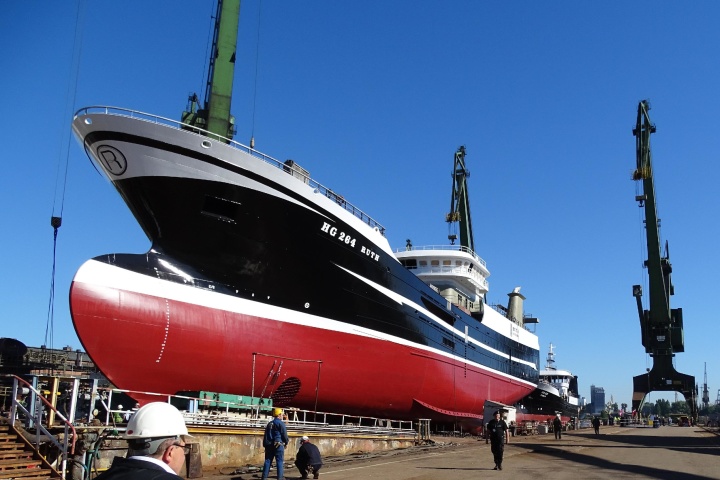 Date of publication: 03.07.2015
July the 3rd saw the first double launch in the history of Nauta and the entire Polish shipyard industry. 

The first to go on the water was the seiner Don Ole with the overall length of over 60 meters and a beam of 12.6 meters. It was commissioned by Fitjar Mekaniske Verksted AS. Shipyard and it is going to fish for Austral Group S.A.A., a part of Norwegian Austevoll Seafood ASA, one of the world's leading fishing companies.

Just a couple of hours later the same B1 slipway in Nauta\'s Gdańsk newbuilding facility witnessed the second ceremony. At 2 P.M. the command was sounded to launch the 88m long and 9.2m wide Ruth, commissioned by Karstensens Skibsvaerft AS of Denmark. After Haugagut and Kvannoy, Ruth is the third seiner built for this Danish shipyard.

Both vessels are going to be fitted out with the state-of-the-art fishing and electronic equipment.