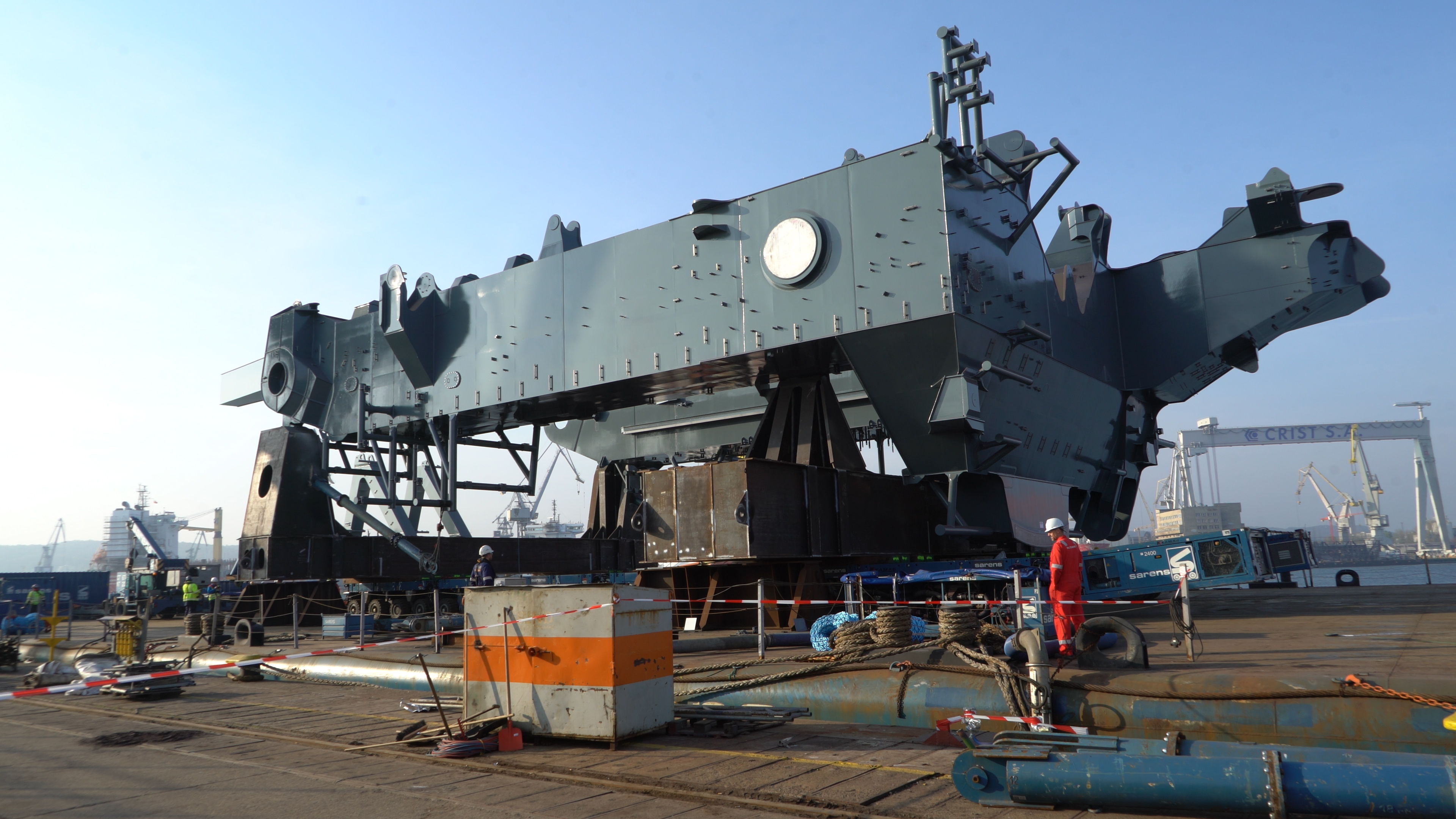 Date of publication: 23.10.2019
EPG produced innovative steel contruction consisted of four pieces. They will ship out prepared barqe from waterfront of Navy Shipyard to Port of Rotterdam. Pieces of construction will be connected into whole in Netherlands.

"We've been loading constructions for our english client today. They are part of system which will be installed on specialised ship designed to putting fuel tubes to 3000 metres depth" - says Adam Bubacz, project manager" (…) Construction produced by Energomontaż is made up of: frame based on two technological stanchions, steel wheel with 21 meters diameter, stand for wheel and "pivot frame" construction (…)" Total weight of four pieces of construction estimated about 850 tones." - he adds

The biggest piece called "tower" weigh 520 tones. The company used specialised steel S690, which needs heating during welding.

Transport of large-sized constructions demands logistic support on the wide scale. Sarens company in cooperation with Energomontaż deals with preparations of this transport. Three smaller pieces of steel structure will be loaded by swimming crane while the biggest one has been already put on the barque by self-propelled modular transporter (SPMT) K24 Kamag. The preparation of transport process started in the morning and will probably finished tomorrow. Then structure will be ready to reach the Port of Rotterdam.