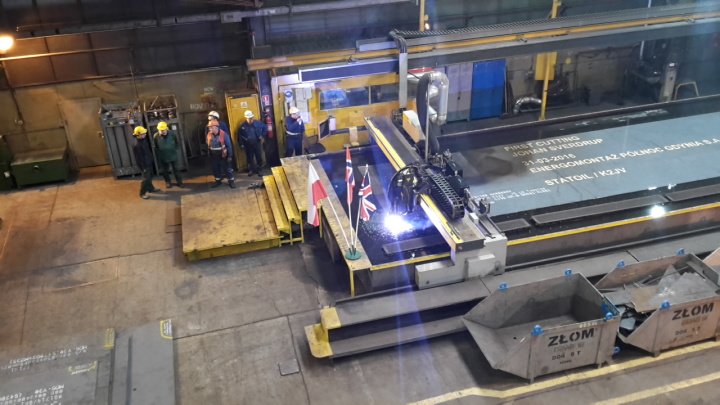 Date of publication: 08.04.2016
The steel cutting ceremony for the Johan Sverdrup project was held Thursday (March 31) at EPG plant in Gdynia, Poland.

According to the order of the consortium K2JV ANS (joint venture Kvaerner Stord and Kellog Brown & Root) Energomontaż-Północ Gdynia (EPG) will produce more than 2500 tons of steel structures for living quarter module earmarked for Johan Sverdrup mining field. The contract will be carried out in years 2016-2017.

This is a very important contract for Energomontaż- North Gdynia - says Bartlomiej Kwiatek, Project Manager. First of all it is worth noting that Johan Sverdrup is one of the largest projects currently carrying out in the offshore oil & gas area and one of the five biggest oil fields ever discovered on the Norwegian Continental Shelf. We are proud to be part of such important project – he added.

Johan Sverdrup i s an oil field in the North Sea, about 140 kilometers west of Stavanger.  The Johan Sverdrup field is one of the largest oil fields in the North Sea and was discovered late 2011. The first development phase is targeted to be on-stream in 2019. Peak production estimated to reach 550,000 – 650,000 barrels daily.