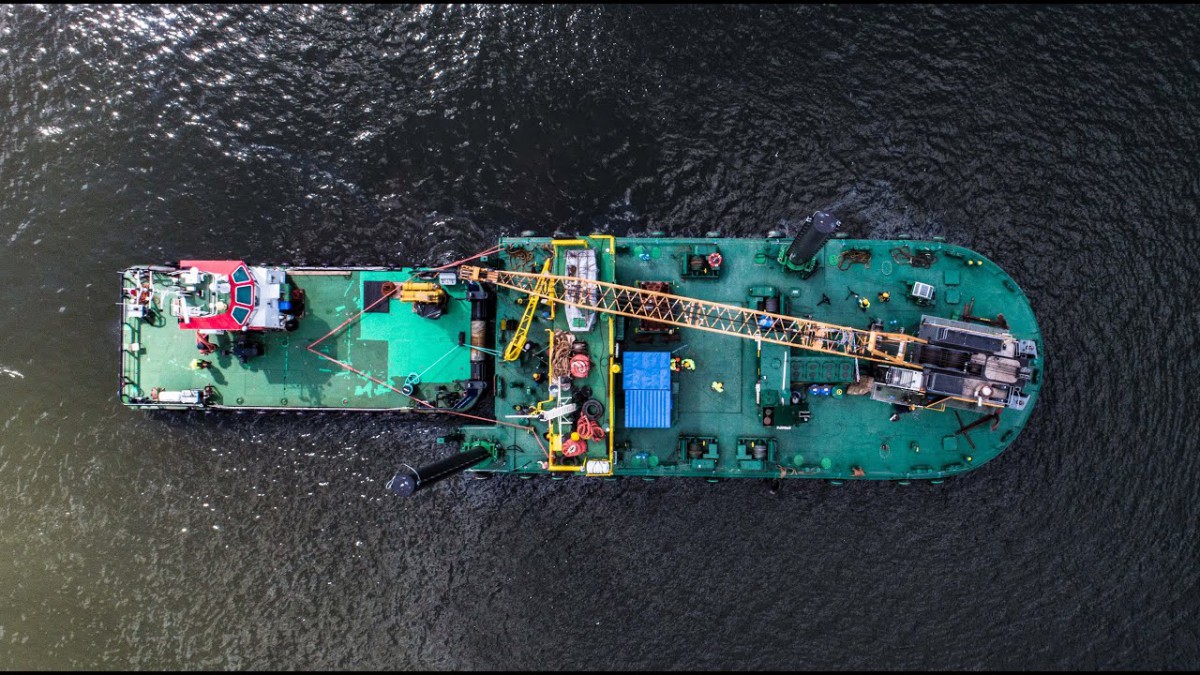 Date of publication: 24.05.2020
The ETMAL company specializing in repairs and servicing of hydraulic equipment on vessels, has completed a comprehensive reconstruction of the gripper dredger Świdrak, belonging to PRCiP. The works carried out will significantly improve the stability of the unit and increase the efficiency of its operation.

The reconstruction consisted of the insertion of hydraulically driven piles, which stabilize the unit, while leaning on the bottom. The large size of the structure required advanced design, calculations and technical preparation. The modern technological solutions used ensure durability and ease of use of the devices.

- Pile drives are hydraulic. We installed a power generator in the engine room with enough power to power 2 hydraulic pumps. The piles are 20 meters high and can anchor the unit to a depth of about 15-16 meters. The comprehensive reconstruction also included the implementation of the electrical installation and wireless control system. Installation works on Świdrak lasted about 7 weeks - a representative of Etmal informed.

Świdrak is a dredger built in 1971 at Remontowa Shipyard in Gdańsk. The vessel has been modernized many times. It is currently equipped, among others, with a Liebherr HS855HD rope excavator. Anchor stilts made by Etmal will significantly increase its capabilities and effectiveness. In addition to dredging works, the unit is also used for many hydrotechnical works, e.g. erecting Larsen sheet piling. The vessel took part in the works on the construction of the so-called artificial reef in Ustka.

The ETMAL company deals with servicing of on-board and machine equipment on vessels in a wide range. It also performs comprehensive repairs, services and modernizations of hydraulic equipment and systems for land enterprises.

ETMAL has its own, well-equipped workshop and warehouse halls as well as technical facilities enabling testing of repaired devices. The company has a highly qualified team of marine engineers and technicians.