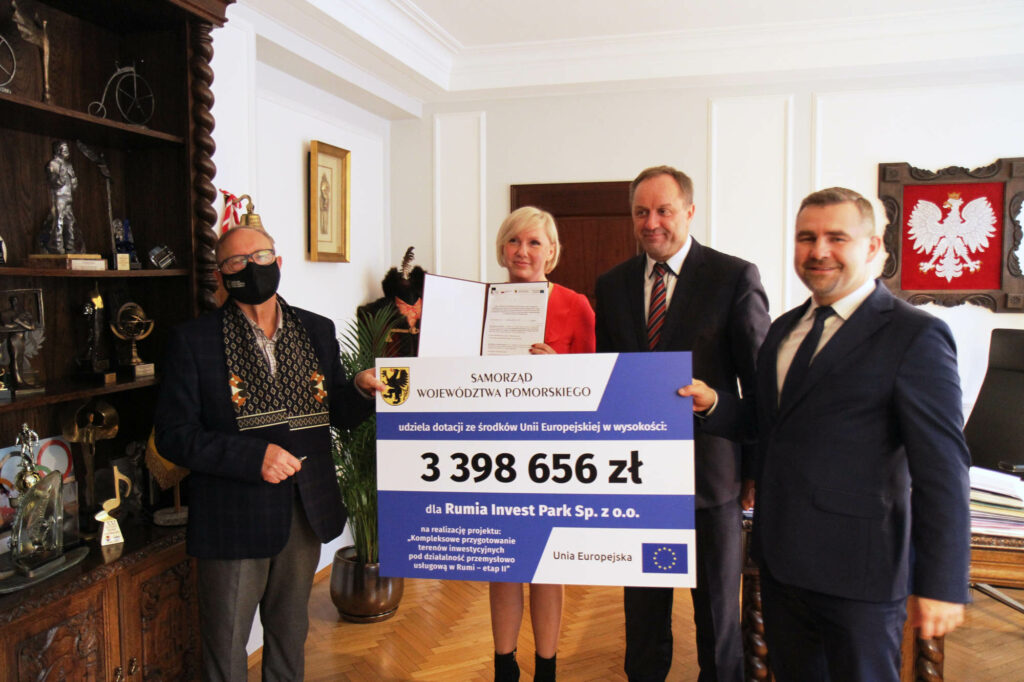 Date of publication: 08.11.2021
Thanks to co-financing from the European Union, Rumia Invest Park will grow. PLN 3.4 million will be used to prepare new areas for logistics and warehouse activities near the Port of Gdynia.

The contract for co-financing the project was signed by the marshals of the Pomeranian Voivodeship, Mieczysław Struk and Józef Sarnowski, and the President of the Management Board of Rumia Invest Park, Agnieszka Rodak.

The contract covers an area in the northern part of Rumia, close to the border with Kosakowo, so in the immediate vicinity of the Port of Gdynia. The 8-hectare area will be developed and equipped with the necessary utilities. Earthworks where necessary and soil strengthening are also foreseen.

This is the second stage of the Rumia Invest Park development project. Its total value is almost PLN 15 million, of which around PLN 3.4 million is provided by the EU. The project is to be completed by the end of 2023. According to the information of the Voivodship Office, three investments implemented by small and medium-sized enterprises will be located in the area covered by the works.