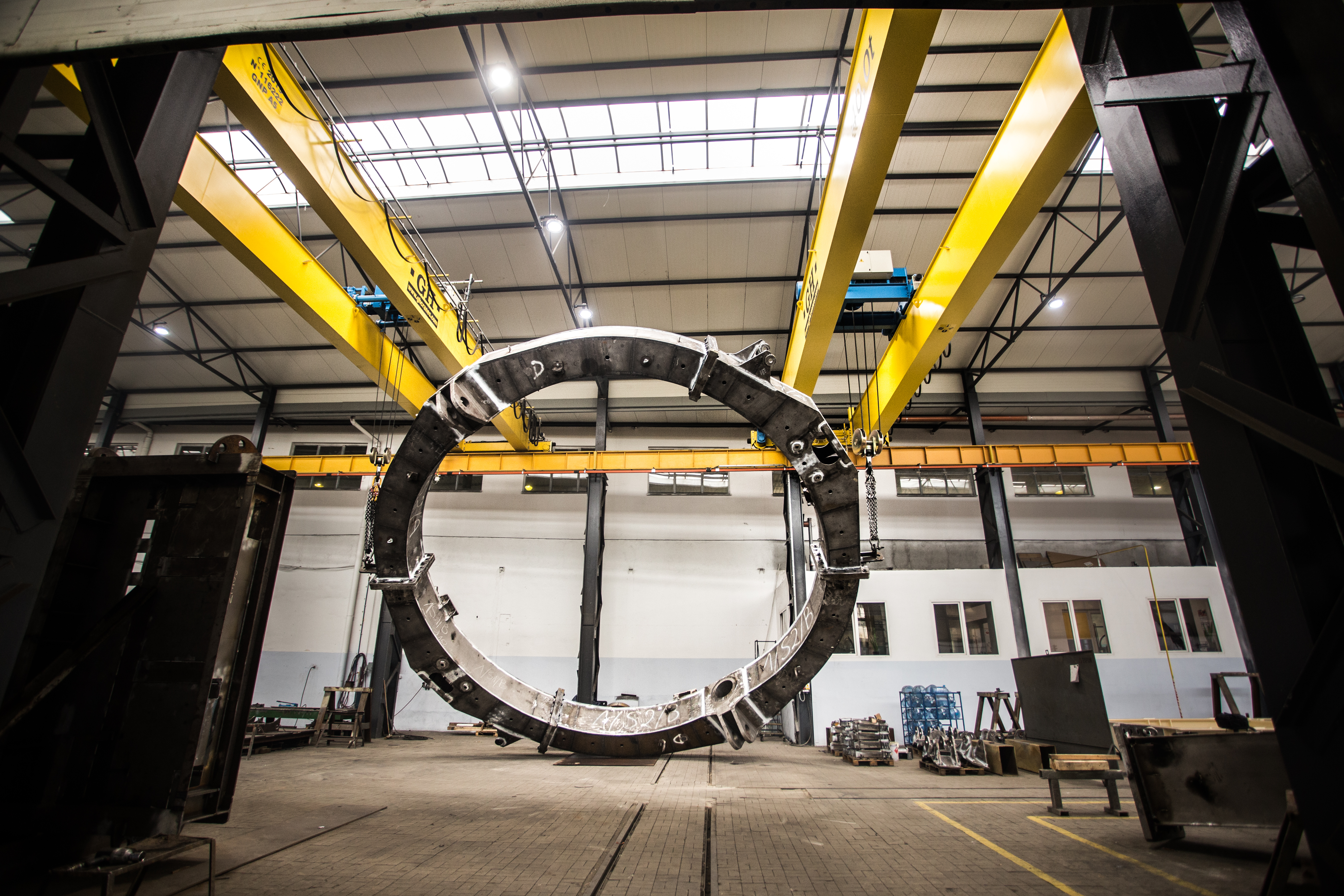 Date of publication: 11.10.2020
During the last several months, intense work has been conducted at EXPOM's production halls on a large project for a client from the offshore wind power sector. Several hundred experienced employees have been involved in the manufacturing process. A number of complex components have been produced at EXPOM, which are being assembled now into a large-sized device of the weight of approximately 1,300 tonnes and 40 m high at one of the Netherlands shipyards. According to plans, the device will be used to erect a wind farm consisting of 80 single wind power plants. The project will be the first offshore wind farm deployed in France.

The production of the largest and heaviest details, including two steel rings of the weight in excess of 20 tonnes and a diameter above 9.5 m each, would not have been possible but for the projects implemented at EXPOM S.A. for the last several years. The dynamic development of the company makes it possible to serve the increasingly demanding and complex projects.

The process of assembling and welding such large structures takes place in another newly opened production hall of the area above 1,300m² and a lifting capacity 60t.

A newly purchased plate boring machine, CNC Juaristi MP5 RAM, with its hydrostatic guides, has proven essential for this new project. It enables the precise and efficient machining of large-sized structures of a working surface in axes X = 17,000 mm, Y = 5,000 mm, Z = 1,200 mm, W = 1,000 mm, and V = 2,000 mm. Owing to this new investment, it was possible to carry out professionally the demanding machining process in line with the client's guidelines.