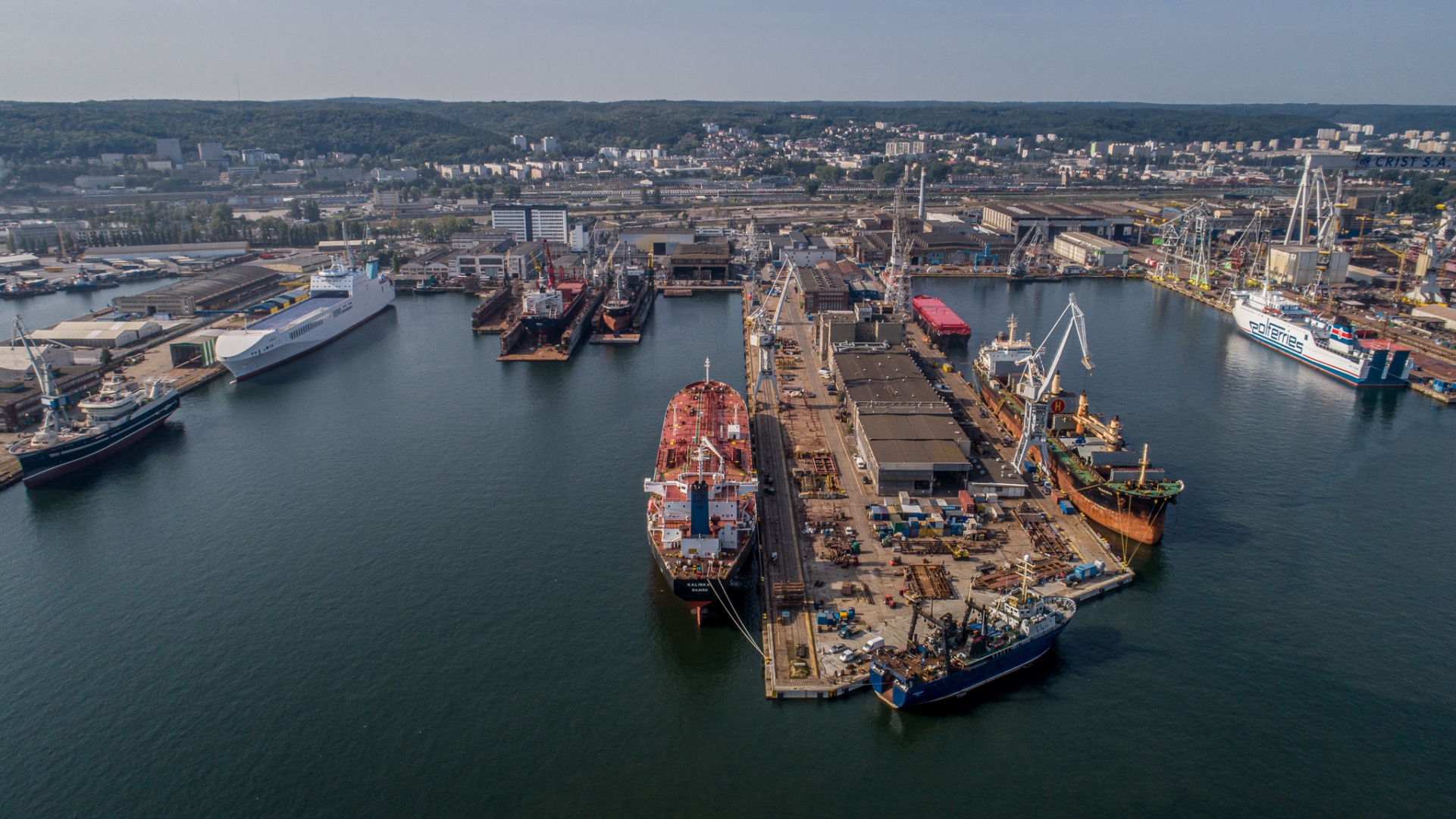 Date of publication: 21.09.2020
Successful cooperation between Nauta and the German shipowner Navo Mare. Despite the ongoing crisis related to the coronavirus, work in the Gdynia shipyard is at full capacity and repairs are carried out simultaneously on several vessels.
"Currently, two of our four ships are located at the Nauta shipyard. We carry out painting, maintenance and steel works, up to the installation of ballast water purification systems" - says Oskar Wróbel from Navo Mare.
Navo Mare vessels, which are staying at the Nauta docks, are the general cargo ship Coe Leni, built in 2010, 138 m long and 21 m wide, and MPP (multi-purpose-vessel) Active, 115 m long and 20 m wide.
As Wróbel adds: "The works are progressing according to the schedule, one vessel will take 4 weeks due to the complicated ballast water treatment system, but we wull finish works on a general cargo ship in only 2 weeks (...) We decided to choose the Nauta shipyard due to the fact that even during pandemic, there are adequate human resources, material and equipment here. There is practically everything we need on site. We have not been in the Baltic region for 10 years, but we are very pleased and there is a good chance that we will return to Gdynia with our next ships ".
The builder at Nauta, Bartłomiej Baranowski, told about the details of the work performed: "We carry out repairs on both docks, including replacement of bent parts of the hull, which were created by various impacts and water pressure. After their removal, the entire hull is sandblasted and washed and painted with special anti-fouling coatings. In addition, we also carry out work in the engine room and on the shaft and rudder lines. They consist in replacing the seals to prevent mixing of water with oil and the formation of leaks, involving the neutralization of bacteria from other pools ".
Currently, renovation works, including class renovations in Nauta, are carried out simultaneously on several units, mostly general cargo vessels. Works are also carried out on the Baltivia ferry belonging to Polska Żegluga Bałtycka and the Warmia vessel belonging of Polska Żegluga Morska.