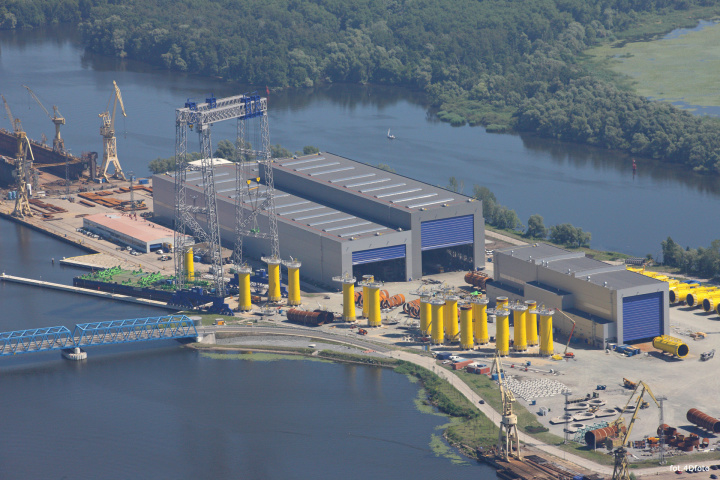 Date of publication: 01.07.2016
On Friday 24th of June Bilfinger Mars Offshore (BMO) began loading out the first transition pieces (TP's) onto one of the three dedicated barges for transport from Szczecin, Poland to the port of Great Yarmousth, Great Britain.
The TP's, each weighing 344 tonnes and with a height of 22 m, will all be transported in the vertical position.  With all safety and security procedures checked, the new 1450 tonne, 120m high, gantry crane has been used for the vertical lifting of four TP's and putting them onto a barge (100x32 m).

The barges have a series of special "rings", where a group of qualified fitters had attached the TP's onto the barge deck, with screws and special sea-fastenings, and therefore avoided the need for any deck welding.  For added safety and security, an additional mobile basket crane was also assisting the large gantry crane with the loading process.  

The load out cycle will repeat every five days, as the barges shuttle the TP's to Great Britain (on the way, in the port of Nordenham, the further 4 monopiles will be loaded on the barge).