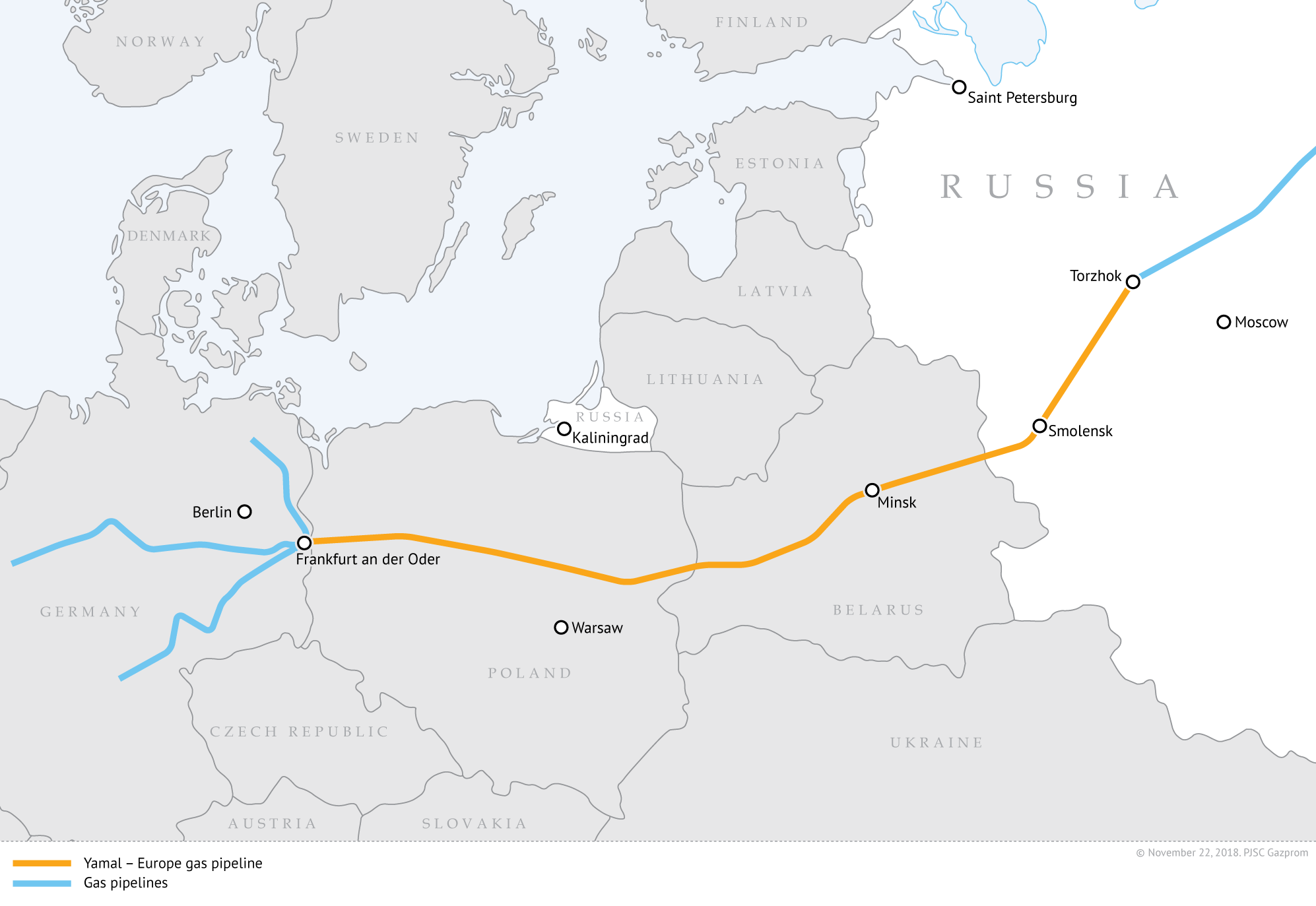 Date of publication: 29.05.2020
The gas transit service via the Jamal Gas Pipeline is carried out by GAZ-SYSTEM on an ongoing basis, in accordance with orders made by customers. The capacity of this very gas pipeline is used based on EU law by means of participation in auctions.

Orders are being completed to the full extent, and while having such low levels in ordering capacity from the east, there is no need for the compressor station to operate around the clock. Therefore, the Jamal Gas Pipeline is not in operation all the time. In the case when gas orders from Germany are higher than those from the east, a physical transmission may be launched – on a periodic basis – at the Mallnow Reverse point from Germany towards Poland.

At the same time, We would like to remind that until May 31 this year, it will not have been possible to reserve the capacity on the Jamal Gas Pipeline. Ordering the capacity until the end of May shall have taken place by means of auctions in daily and within-day products, as per to customers' demands.

It is customers who are to decide to what extent they want to use the Jamal Gas Pipeline. Currently, orders are much smaller, but the capacity is ordered every day, commencing from May 17, 2020.

From June 1, the capacity of the monthly product is reserved on the Jamal Gas Pipeline. The capacity in the quarterly product was also ordered in the period from July 1 to September 30 this year.

Meanwhile, annual auctions for the next gas year, i.e. the year starting from October 1, 2020, will be held in July.

For the purpose serving to obtain more information on the results of the capacity auction at the entry/exit points on the Polish section of the Jamal-Europe Gas Pipeline, we encourage you to use the Platformy GSA.

As of 6 July 2020, capacity auctions at Mallnow will be held on the RBP platform, while at other points of the Jamal Pipeline - on the GSA Platform, as before.