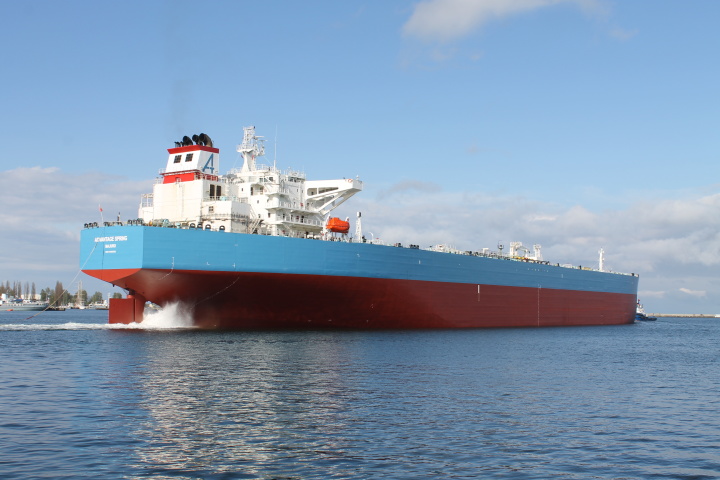 Date of publication: 18.05.2015
On 1st May the repair of the oil tanker Advantage Spring came to the end. Renewed unit in new colors and with new name on the sides left the dry dock SD II. In terms of the carrying capacity Advantage Spring was the largest vessel ever serviced in the history of Nauta Shiprepair Yard.

The 274.5 meter long and 48 meter wide oil tanker underwent standard maintenance and dock repair, including the dismantling of the shaft and screw. The ship belonging to the Turkish shipowner Nakliyati Genel Denizcilik AS (Geden Line) has carrying capacity of 156597 DWT. The owner of the ship operates a fleet of over 40 ships.

Advantage Spring attached to the circle of record-breaking units renovated in Nauta Yard. The longest ship, which so far repaired in Nauta was shuttle tanker MT Grena, belonging to the Norwegian shipowner.