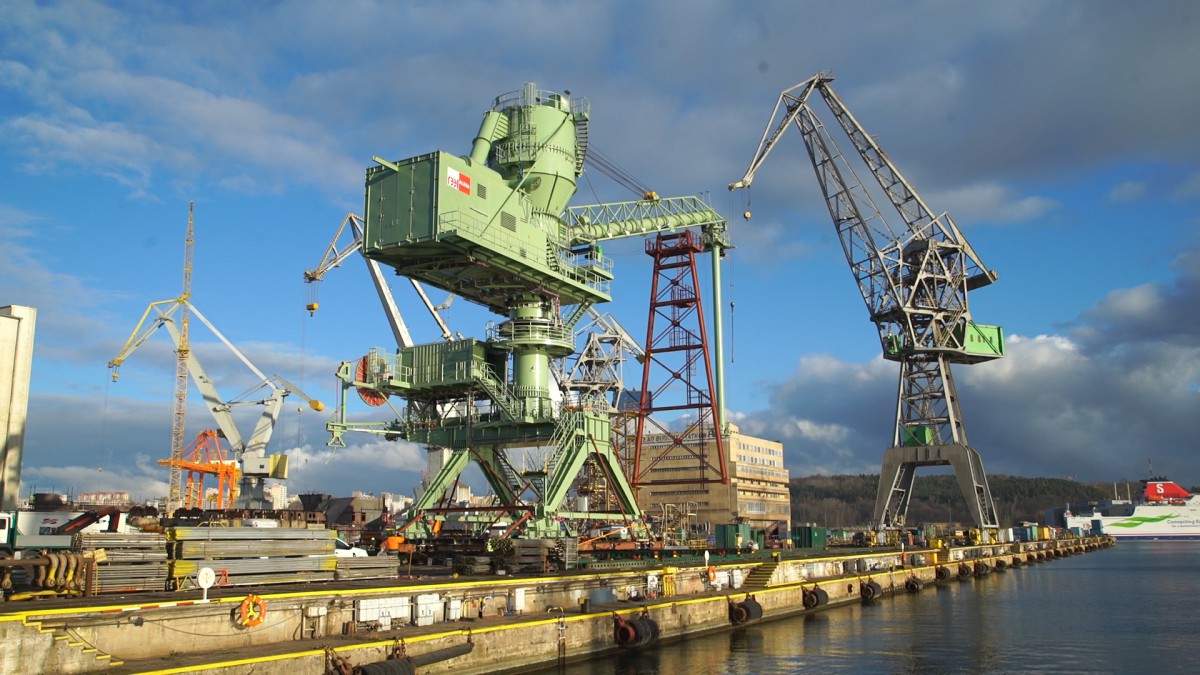 Date of publication: 03.12.2018
Energomontaż Północ Gdynia (EPG) built vacuum ship unloader, which recently departed for Iceland. The machine will work in an aluminum smelter in Hafnarfjörður.

- We started construction at the turn of March and April this year. After eight months of hard work, with the participation of trusted subcontractors, we managed to create a fully equipped machine that will go to Iceland and replace the already exhausted predecessor - explains Adam Tchórzewski, EPG project manager.

Vacuum ship unloader loading was divided into two stages. First, the device was pushed onto the wharf using a specialized hydraulic sliding system. During this operation, the quality of its services was confirmed by the ELPO company specializing in large-volume reloading. Next, the ship's cranes loaded vessel on board the Happy Dover weightlifter.

- Vessel is designed to extract spoil from the ship using a vacuum created within the engine room. In this case, it will be an aluminum silicate, needed in the aluminum production process at a steel mill in Iceland. The basic and most important parameter for the customer is the performance of this device. This unit is designed to unload 500 tons of spoil per hour - adds Tchórzewski.

Vacuum ship unloader is to reach Iceland this Thursday on board of Happy Dover. This ship is 156.93 m long, 25.72 m wide. Its carrying capacity is 18 074 t. The 1A ice class vessel is equipped with three cranes (2 x 400 t, 1 x 120 t).

The agency servicing the vessel is Transfennica Polska, belonging to the Spliethoff group, and ship owner is Biglift Shipping.

Energomontaż-Północ Gdynia SA from the MARS Shipyards & Offshore group specializes in production for the offshore sector. The company has a number of projects related to the construction of structures for extracting raw materials from the seabed, drilling and mining platform modules, underwater constructions as well as elements for offshore wind farms. EPG provided designs for such projects as: Moho Nord (underwater constructions for exploiting an oil field located 75 km from the Congo coast), Helix Q5000 (prefabrication of a tower for an underwater platform to service underwater wells) or Aasta Hansteen (prefabrication of equipment for mounting a mining platform to the field gas on the Norwegian Continental Shelf). The undoubted advantage of the company, apart from experienced and competent employees, is modern, extensive production facilities. EPG has a modern hall with an area of 2.4 thousand. square meters equipped with specialized machines, such as the largest carousel machine in the area of the Baltic Sea, rollers for rolling sheets up to 150 mm thick, and posts and welding machines that ensure the highest quality of products.