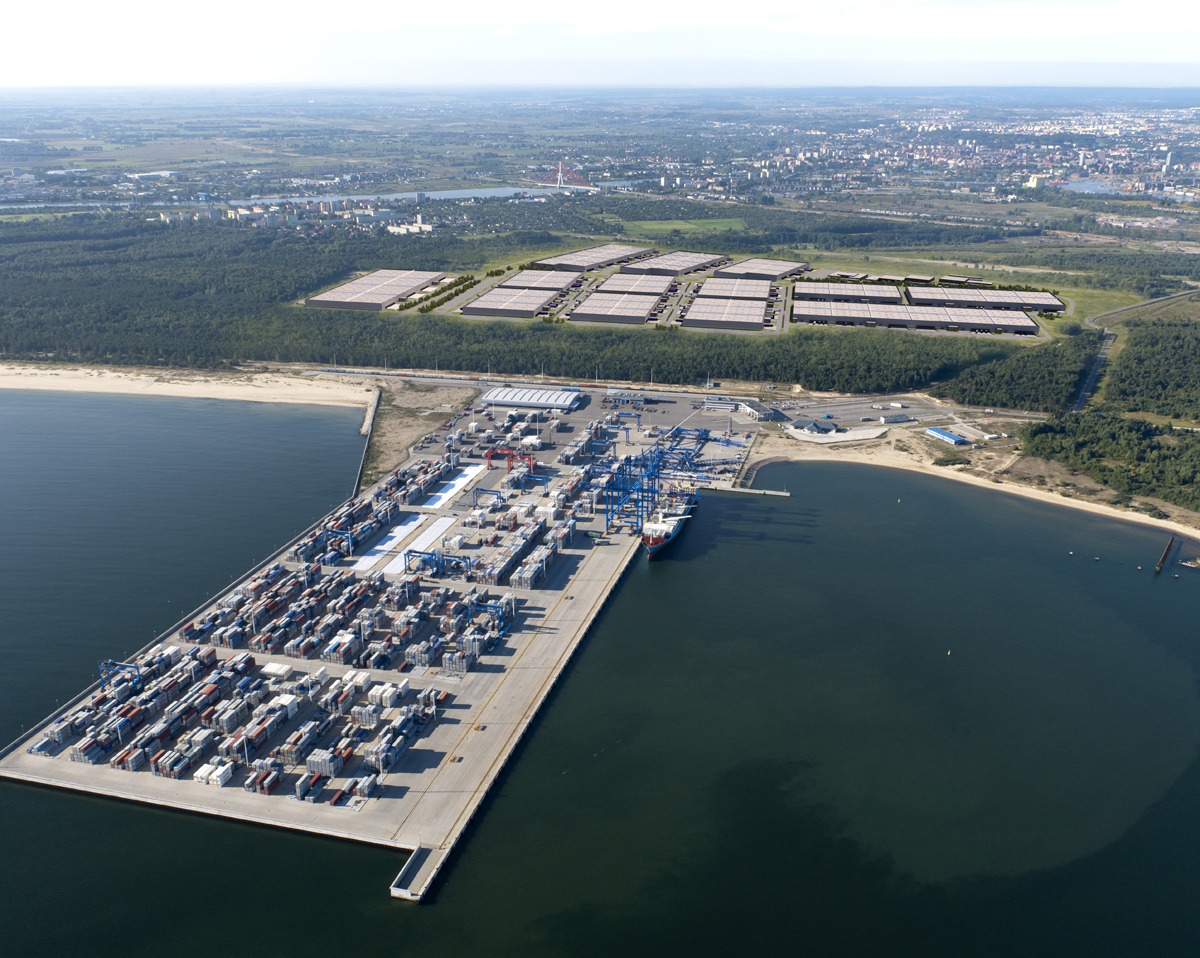 Date of publication: 12.05.2015
Goodman,a leading owner, developer and manager of industrial real estate, has signed lease agreements with food logistics operators at the Pomeranian Logistics Centre (PLC), located near the Gdansk Deepwater Container Terminal (DCT). Poland Services Transport-Logistyka and Univeg Logistics Poland are set to lease warehouse space in the speculatively built 14,000 sqm facility, which is scheduled for completion in the fourth quarter of 2015.

"The retail industry has become an important customer group for Goodman in Poland over the past year, which reflect's the country's steady economic growth and purchasing power. Within the retail sector, the food industry has been vital to our expansion in Poland, having recently completed major projects for the Mousquetaires Group and market-Detal," said Błażej Ciesielczak, Regional Director Goodman Central and Eastern Europe. "The new agreements with Poland Services and Univeg are further testament to our ability to provide state-of-the-art solutions for food distribution."

Solutions dedicated to food industry Poland Services Transport-Logistyka specialises in the import, export and transport of frozen meat products. At the PLC, the company will lease 3,320 sqm of warehouse space, of which 70% will be temperature controlled, and 170 sqm of office space.

"The use of the Gdańsk Deepwater Container Terminal (DCT) is one of the pillars of our logistics operations in Poland. The close proximity of the Goodman Pomeranian Logistics Centre to the Gdańsk DCT will enable us to reduce our transportation costs by as much as 20 percent," explained Krzysztof Samonek, CFO of Poland Services Transport-Logistyka.

Univeg Logistics Poland will lease 2,530 sqm of warehouse space and 110 sqm of office space. The company will use the facility for storage and distribution of fresh and frozen products. Colliers International advised Univeg on the transaction.

"We have chosen the Pomeranian Logistics Centre as our new base in northern Poland because we are handling an increasing volume of containers transported by sea. We specialise in the service of complex global import and export. We decided to extend our global experience to the Polish market," said Agnieszka Moździerz, Branch Manager at Univeg Logistics Poland.

Currently, there are two developments under construction at the PLC: the aforementioned 14,000 sqm warehouse and a 24,900 sqm pre-let facility for a Polish FMCG brand. After construction has been completed, the combined area of the Pomeranian Logistics Centre will reach nearly 53,000 sqm.