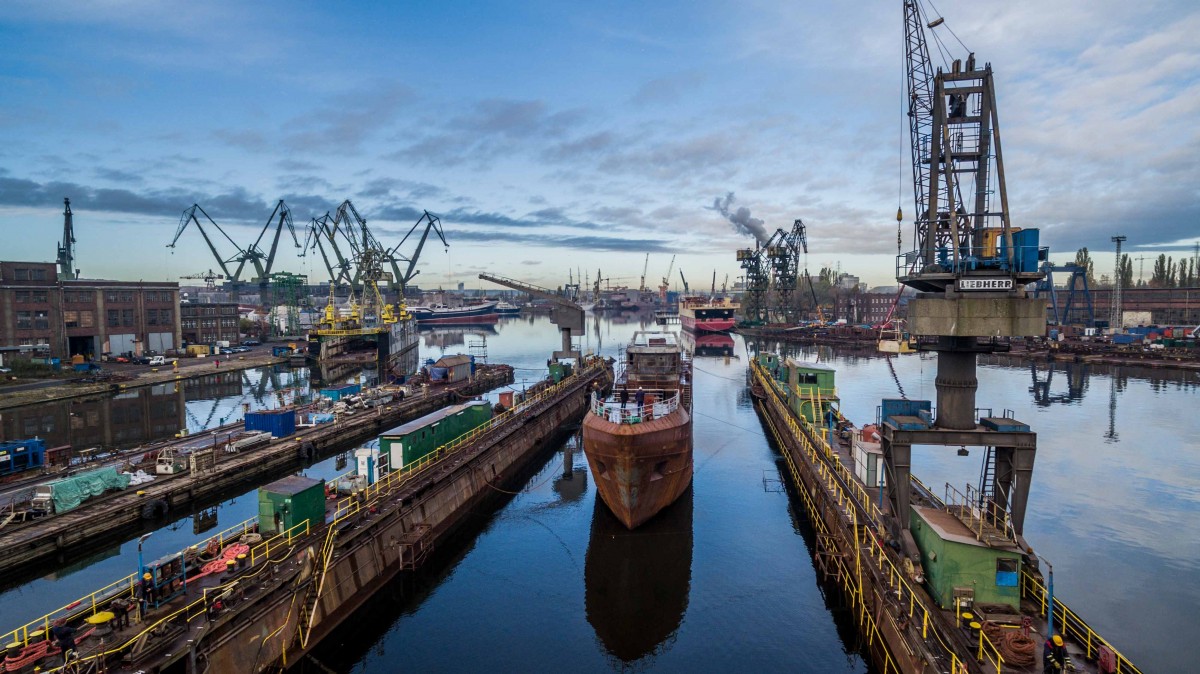 Date of publication: 07.11.2017
ALKOR shipyard in Gdansk was a place of another unusual rebuild. This time the Icelandic fishing vessel m / v Saevik GK 257 is undergoing a major overhaul and will be extended by more than 5 meters.

On Tuesday (7th November) the longliner was reintroduced into the floating dock, where it will undergo further modernization work. It will include painting and equipping it with appropriate equipment.

When the ship arrived for repairs to Gdansk, it measured about 43 meters. The work commissioned by the Icelandic shipowner VISIR Ehf included extending, among other things. Its extension was achieved thanks to the installation of a special insert with a length of 4,635 m and extension of the stern. Now the unit is 48.2 m long and 8 m wide. Additionally, the protective decks have also been raised, and superstructures have been added to the bow and stern.

Completing of rebuild is scheduled to end in April next year.

ALKOR performs all sorts of repairs,, as well as rebuilds and extends ships. It is one of the few repair yards in Poland equipped with its own floating dock. It is 155 m long and 24.7 m wide and its lifting capacity is 8,000 t.

Since its founding in 1989, company has renovated and rebuilt nearly 800 ships of various types.