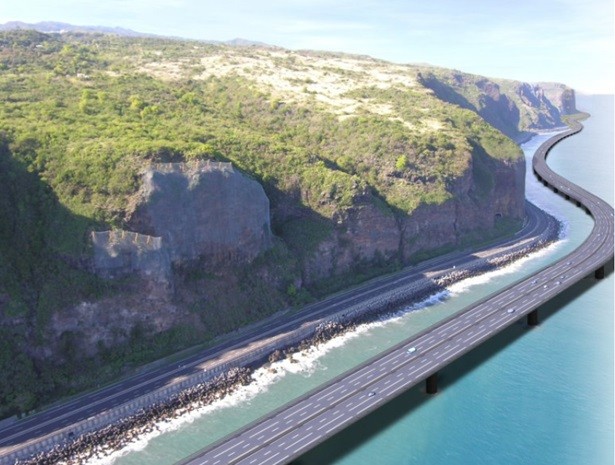 Date of publication: 26.03.2015
On 25 th March, 2015 a ceremony of keel laying of a special jack-up barge was held at the premises of Crist Shipyard.  

Unit is commissioned by a consortium of French companies specializing in civil engineering and construction, and VINCI Construction was appointed as a leader of the group. Unit will be used for the construction of the highway on the Indian Ocean.

Heavy Lift Jack-up Barge will be used to construction of the new road nunning over a distance of about 5.5 km along the coast of the French Island Reunion. The project is important for the region because of the falling rock fragments. The newly built section of the road will be away from the rocks, which will increase the safety of residents and visitors to this picturesque island located near Madagascar.

The main dimensions:

Length: 106,5m
Breadth: 49 m

Equipment:

4 main engines (diesel electric)
4 propellers
lift with the automatic towing power working in DP1
Jack-up system (8 legs)
2 gantry cranes (with capacity 2 500 t)

Crist is leading Polish shipyard with a constantly growing portfolio of newbuldings of jack-up vessels and sophisticated repairs and conversions. For over 20 years the shipyard has been making vessels, platforms and offshore constructions, supporting customers in achieving their business objectives.