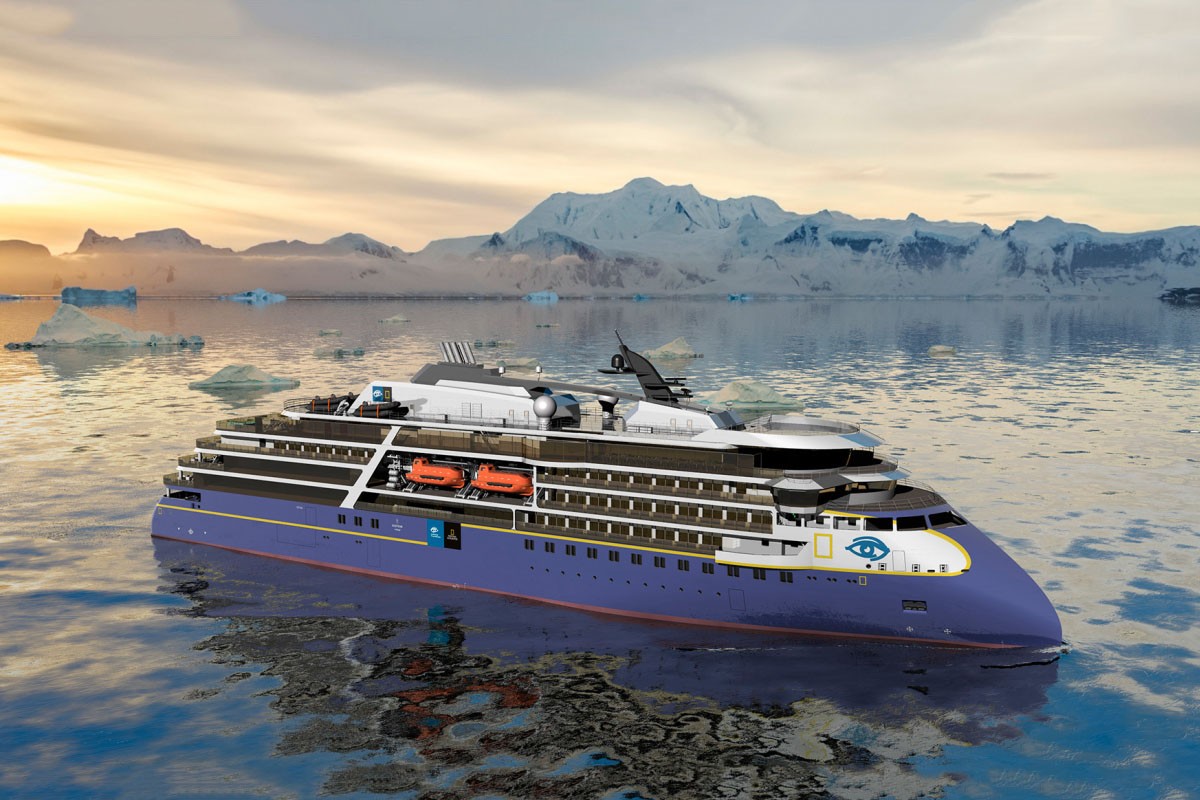 Date of publication: 19.03.2018
NB 312 "National Geographic Endurance" is a multi-functional, polar passenger ship with an innovative X-BOW hull built by the CRIST S.A. for a Norwegian shipowner. Long for nearly 125, and a wide over 20 meters, the unit will be able to swim in difficult polar conditions, while taking on board in luxurious conditions over 100 passengers.

What is important, the unit will be equipped with a hull from the X-BOW line known so far from units intended for the offshore industry. The use of this solution in the passenger ship will reduce the impact of waves on the hull, which will increase the comfort of travel and will lead to a significant reduction in noise and vibration. The shape and closed nature of X-BOW is also intended to minimize the risk of wave splashing, avoiding the danger or nuisance of slippery or icy seams.

The ceremony was attended by: Gunvor Ulstein, CEO of Ulstein Group and Sven Linblad, CEO of Lindblad Expeditions. The CRIST shipyard was represented by Ireneusz Ćwirko and Krzysztof Kulczycki, co-owners of CRIST S.A.