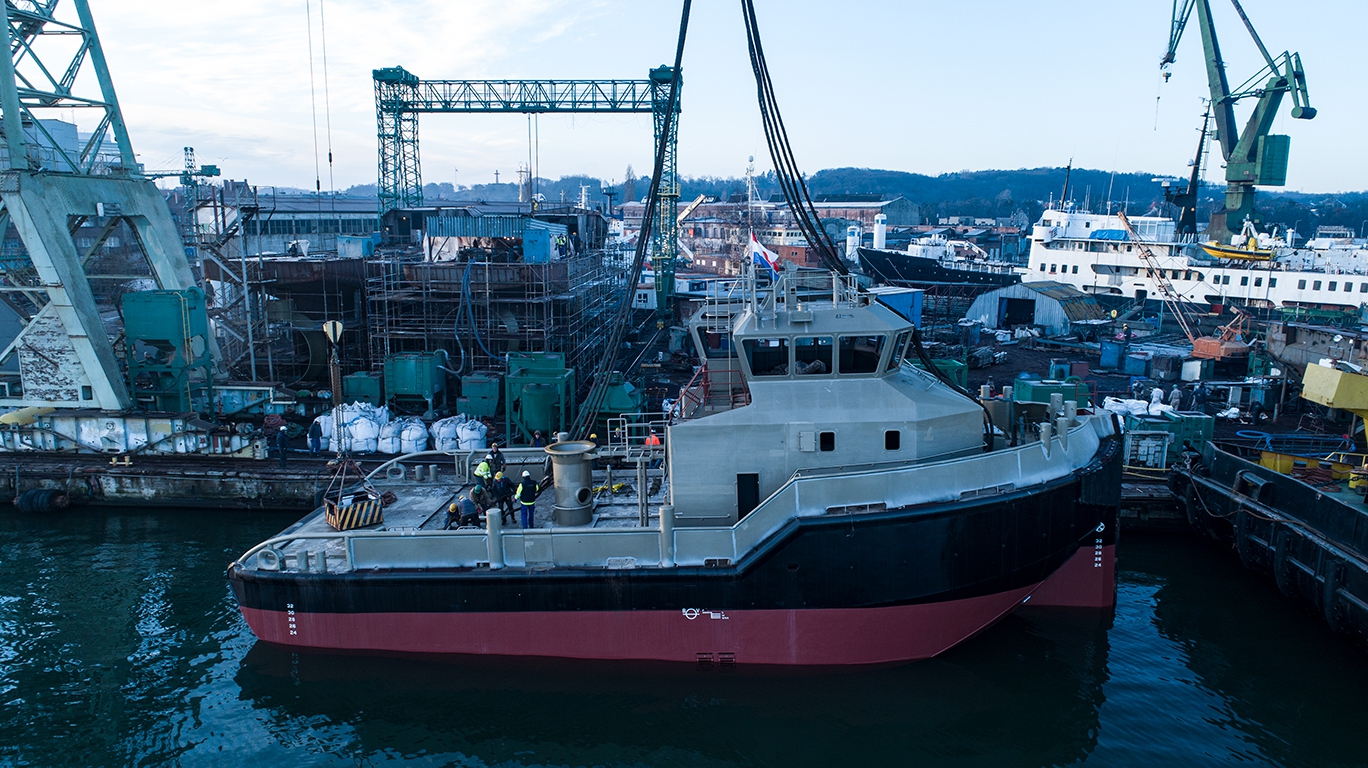 Date of publication: 19.01.2021
Another vessel launched at Safe shipyard in Gdańsk. It is a partially equipped hull of the Shaolbuster 2711 series tug which is under construction for Damen Shipyards Hardinxveld.
Despite the difficulties and restrictions related to the coronavirus, work on the construction of the hulls of fishing vessels at the Safe shipyard in Gdańsk is taking place according to the schedule. On 30 December in the morning, the partially equipped hull of the Shaolbuster 2711 tug boat with construction number YN571814, built under the supervision of the BV classification society, was launched.

The hull is 27 m long and 10.5 m wide. Its technical documentation was prepared and delivered by Damen, while the working documentation was prepared by the Safe design office. In Gdańsk, the hull was partially equipped with, among others, piping systems and a complete propulsion system. The vessel, with fully painted plating and tanks, will be handed over to Damen Shipyards Hardinxveld at the end of January 2021 where it will be fitted.

Safe Co was established in 1995. The company is active at home and abroad, mainly in France and Germany. He deals with, among others construction of ships, steel bridge structures, as well as structures for the offshore, chemical and petrochemical industries.