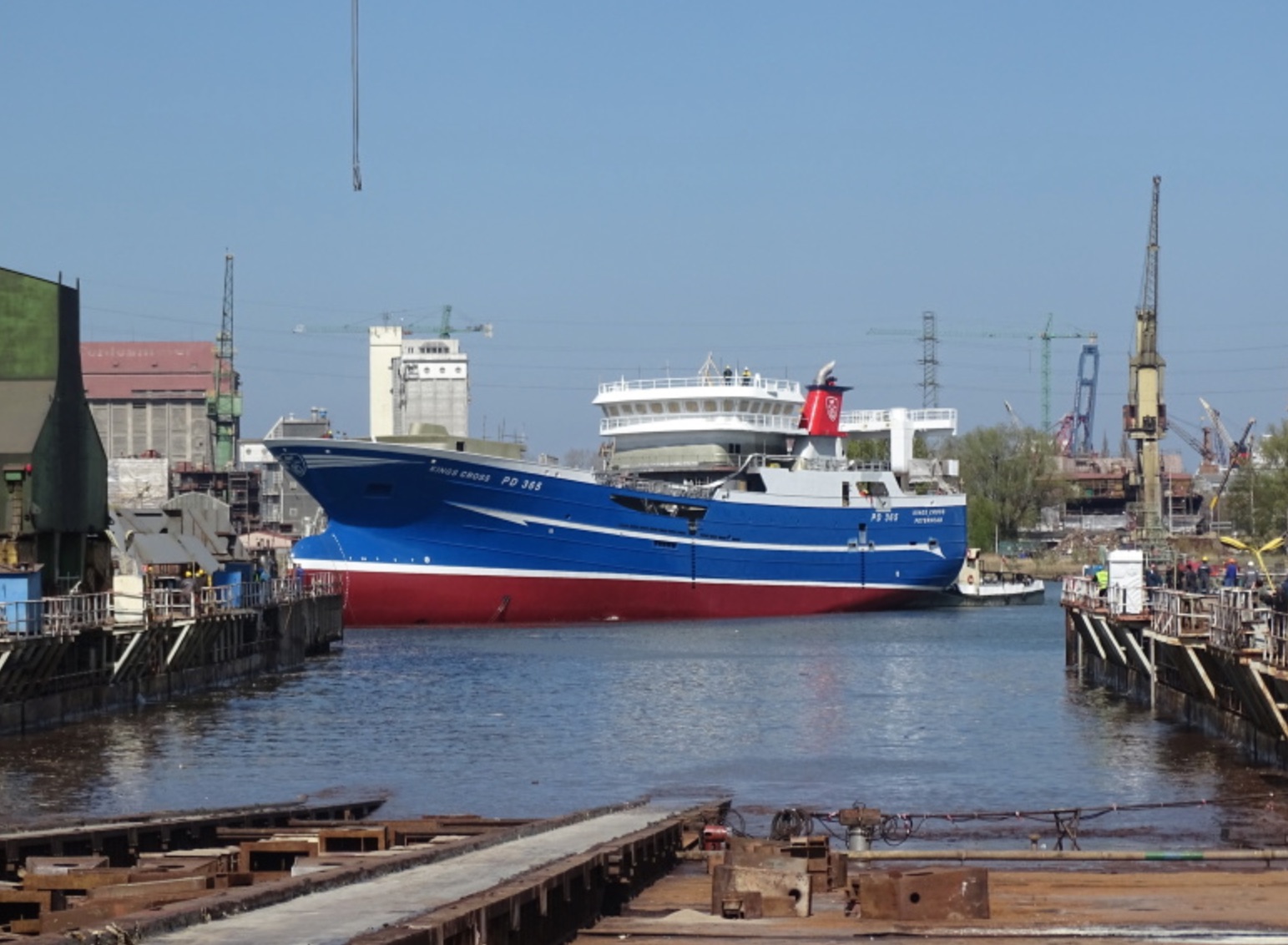 Date of publication: 30.04.2016
On 29 April Newbuilding Division of Nauta Yard launched a partly outfitted fishing vessel Kings Cross. It was the second launching ceremony in Nauta this year and fifth for Dannish client – Karstensens Skibsvaerft AS.

Nauta has signed this contract in October 2014. It is worth noting that the vessel was ordered as one of a series, which is not common situation in the shipbuilding market. Recently shipowners orders mostly single units. Launching of the second vessel of the series (Pathway) is scheduled for June this year.

Kings Cross is 78 m long and 15 m wide, depth to the main deck is 6,5 m. This is a modern fishing trawler. This kind of vessels is equipped with steel tanks for storage of life fish. Electronic devices such as sonar will increase the efficiency by locating shoals, assessing their size and planning optimal route.

Kings Cross is the tenth vessel which was launched by Nauta since opening of Newbuilding Department. As soon as a few days ago Nauta has begun construction of fully equipped fishing trawler for Scottish shipowner, what is a confirmation of rapid development of Newbuilding Department. Now eight vessels are in order book of the Shipyard.

During recent three years Newbuilding Department of Nauta Shipyard has gained a strong position on the European market of the construction of fishing and research vessels. Excellent organization of the work and certainly high quality of services are a strongpoint of Newbuilding Department of Nauta Shipyard.

This contract is the continuation of the existing cooperation between both companies. In 2013 Karstensens Skibsvaerft AS and Nauta started the cooperation and since then, has already signed contracts for building 11 vessels. Nauta already launched five of them and another unit are under construction.