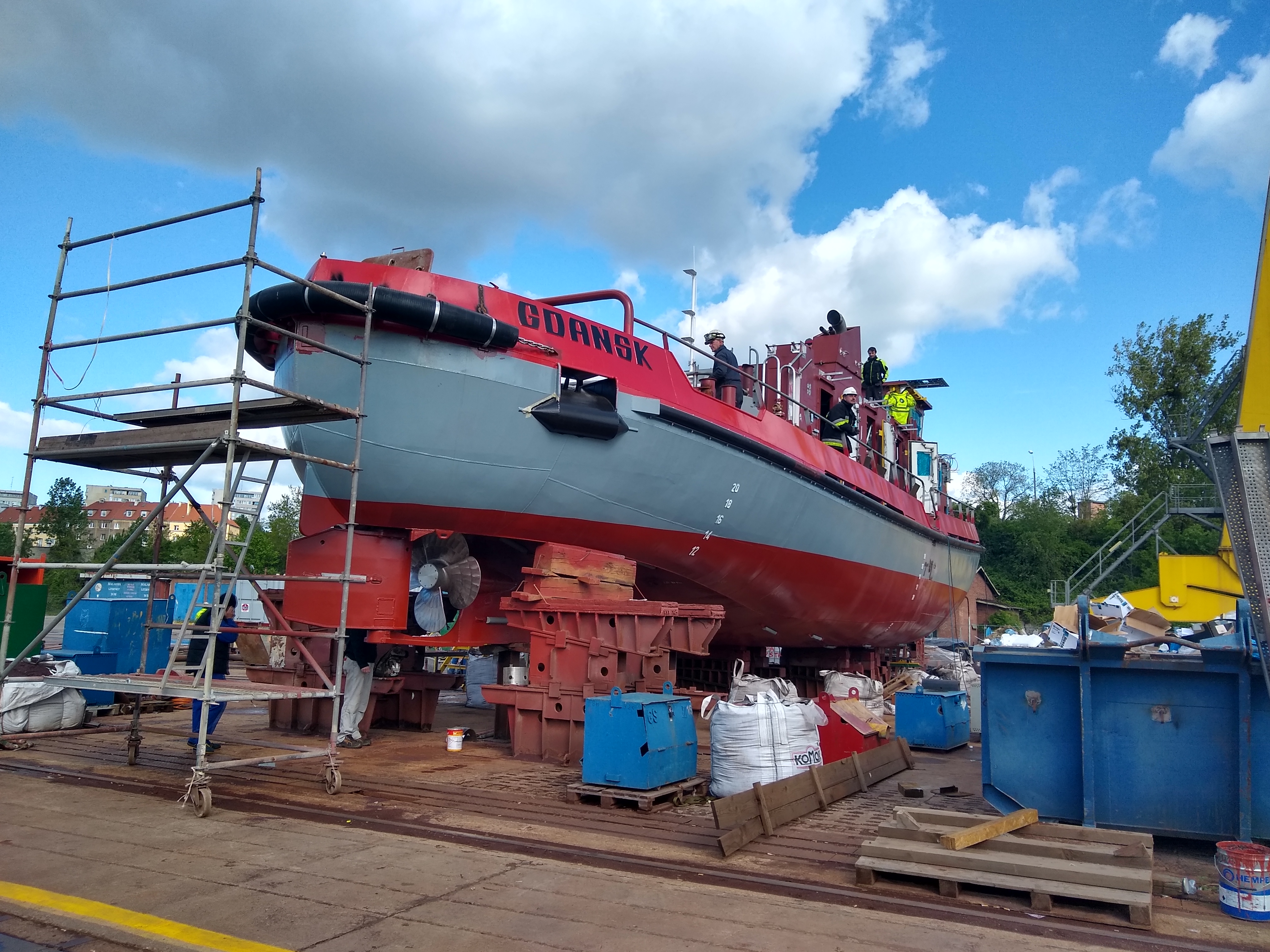 Date of publication: 14.05.2020
On May 12, 2020, the first of three linear icebreakers built for the Regional Water Authorities in Gdansk was launched in the Marine Ship Repair Yard "Gryfia" in Szczecin. The prototype unit will be designed to widening the main route created by the lead icebreaker. It will also operate in areas inaccessible to lead vessel. The new icebreakers will perform their service in the lower Vistula area, in the area of responsibility of RWA Gdansk. The unit will be equipped with the necessary systems and devices. After completion of the works, operational tests will be carried out, the results of which will have impact on the construction work of the next two linear icebreakers.

PRS supervises the construction of icebreakers and in the future will supervise their operation. The newly launched unit was given the symbol of class *sKM 2 Idp/hol. Its length is 28.08m, width is 7.10m and height is 2.40m, maximum draught is 1.70m. The main engine power is 597kW. From the very beginning, the PRS branch in Szczecin actively participates in the supervision of the construction process, verifying compliance with the Rules for the Classification and Construction of Inland Waterways Vessels.

The construction of icebreakers began in October 2018 with symbolic sheet metal cutting. Previously, the model tests were conducted. The icebreakers, in addition to break the thick ice, are intended to be used for firefighting, water rescue, towing and research. This will allow for their various use and rental. New vessels will replace older ones, which will not be scrapped, but transferred to other regions.